Several New Rumors About Apple Watch Appear Online

Several new rumors, which deal with the Apple Watch, have recently appeared on the Internet. According to these rumors, the retail employees have nearly finished their trainings aimed at learning how to use and sell the wearable device.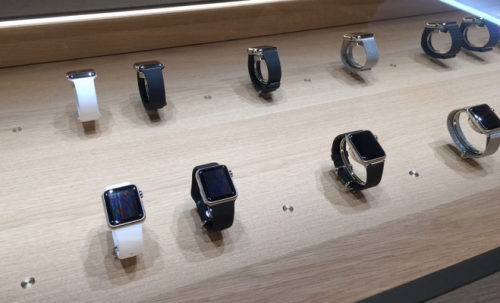 The same sources claim that the guys from Cupertino plan to equip their retail stores with special hands-on tables with up to 10 Apple Watch demo units. Beginning on April 10th, each customer in the USA and other countries, where the smartwatch is expected to be released on April 24th, will get an opportunity to experience something called "in-store try-on appointment". This means he will get 15 minutes to take a look at the device and try it on right at the Apple Store.
During the preview sessions beginning on April 10th, between 75% and 90% of store retail staff will be allocated to assisting customers with the Apple Watch. The amount of employees allocated to Apple Watch sales will differ daily based on store Apple Watch inventory numbers, according to the sources.
As you probably know, there will be three versions of the smartwatch available for purchase. The cheapest will cost $350 and the prices for the gold Apple Watch model will start from $10.000.
[via 9to5Mac]

Leave a comment