Specifications: iPhone 6 Plus vs Samsung Galaxy S5 and LG G Pro 2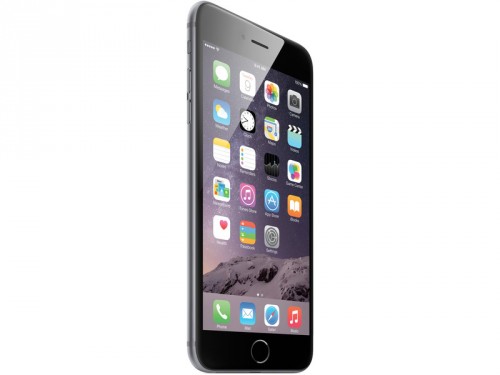 Phones have been getting bigger and bigger. We've already compared iPhone 6 with it's main competitors. Now it's time to take a look at big screens, it is iPhone 6 Plus time.
We decided to compare iPhone 6 Plus with Samsung Galaxy Note 4 and LG G Pro 2.
| | iPhone 6 Plus | Samsung Galaxy Note 4 | LG G Pro 2 |
| --- | --- | --- | --- |
| Pricing | $299, $399, $499 (16, 64 and 128GB options) | NA | NA |
| Known Dimensions | 158.1 x 77.8 x 7.1mm (6.22 x 3.06 x 0.28 inches) | 153.5 x 78.6 x 8.5mm (6.04 x 3.09 x 0.33 inch) | 157.9 x 81.9 x 8.3mm (6.22 x 3.22 x 0.33 inch) |
| Weight | 6.07 oz (172 g) | 6.21 oz (176 g) | 5.64 oz. (172 g) |
| Screen size | 5.5 inches | 5.7 inches | 5.9 inches |
| Screen resolution | 1,920 x 1,080 (401 ppi) | 2,560 x 1,440 (515 ppi) | 1,920 x 1,080 (373 ppi) |
| Screen type | IPS LCD, Retina HD | Super AMOLED Quad HD | True IPS+ LCD, Gorilla Glass 3 |
| Battery | NA | 3,220mAh (user removable) | 3,200mAh (non-removable) |
| Internal storage | 16 / 64 / 128GB | 32 GB | 16 / 32GB |
| External storage | None | microSD (up to 64GB) | MicroSD (up to 64GB) |
| Rear camera | 8MP iSight, f/2.2, 1.5µm pixel size, OIS | 16MP, LED flash | 13MP, LED flash |
| Front-facing cam | 1.2MP, f/2.2 | 3.7MP | 2.1MP |
| Video capture | 1080p | 4K | 4K |
| NFC | Yes | Yes | Yes |
| Bluetooth | v4.0 | v4.1 | v4.0 |
| SoC | Apple A8 | Qualcomm Snapdragon 805 | Qualcomm Snapdragon 800 |
| CPU | NA | 2.7GHz | 2.26GHz quad-core |
| GPU | NA | Adreno 420 | Adreno 330 |
| RAM | NA | 3GB | 3GB |
| WiFi | Dual-band, 802.11a/ac/b/g/n | Dual-band, 802.11a/ac/b/g/n | Dual-band, 802.11a/ac/b/g/n |
| Operating system | iOS 8 | Android 4.4 | Android 4.4.2, Optimus 3.0 |
| Standout features | Touch ID, barometer, next-gen gyroscope, Facetime HD, Apple Pay | Fingerprint scanner, heart rate sensor, UV light sensor | 1W Hi-Fi sound, OIS+, Natural Flash, Magic Focus |

Leave a comment