News tagged 'iPad 2'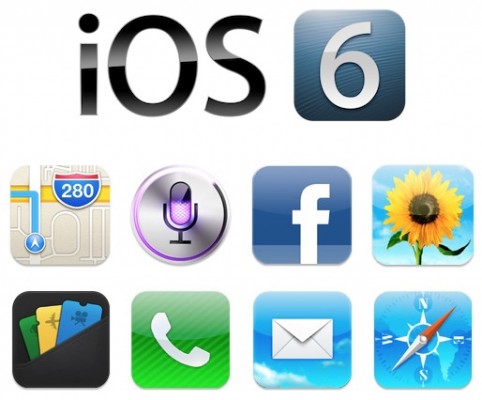 Apple has just released iOS 6, making it available to users of the latest iPad, iPhone and iPod touch models. To get updates, you need to connect your device to iTunes and click "check for updates" or using the menu: Settings-General-> Software update. However, the update can take several minutes to propagate to all users.
About 200 new features have been added in iOS 6, including Maps from Apple, Facebook integration, improved Siri, Passbook e-wallet program from Apple and more.
iOS 6 is compatible with the third-generation iPad, iPad 2, iPhone 4S, iPhone 4, iPhone 3GS, and fourth-generation iPod touch. The operating system will be preinstalled on the iPhone 5 to be released on Friday, and the fifth-generation iPod touch models set for the release next month.

Leave a comment, read comments [14]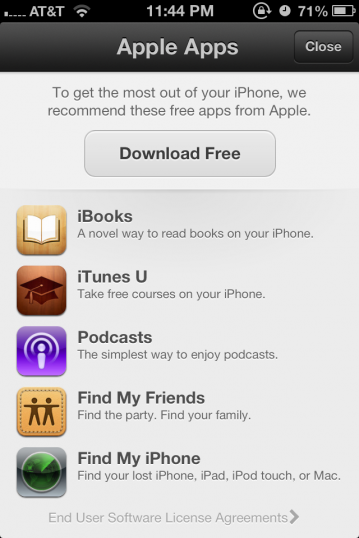 Apple seems to be adding the final touches on the revamped App Store ahead of the iOS 6 public release this week. As of today, a new page promotes Apple's own free apps, offering an easy way for first-time users to "get the most out of" their device.

Leave a comment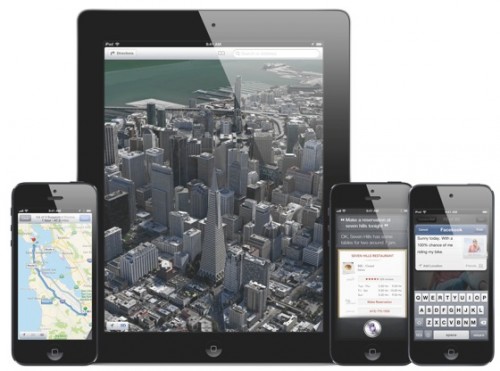 Other announcement Apple made yesterday was the release of iOS 6 mobile operating system, which was first announced in June at the company's WWDC keynote event and will be available on September 19th as a free download for the 4S, 4, 3GS, new iPad, iPad 2 and 4th generation iPod Touch. The iPhone 5 will ship with iOS 6.
Apple already detailed the specific iOS 6 features that would be available to certain iOS devices back in June. Siri will be enhanced to provide movie information, sports scores, and the ability to post to Facebook and Twitter. The new Passbook app will hold tickets, passes, and payment cards for participating businesses. Safari will have a full-screen mode for better browsing and iCloud tabs to save your open tabs and offer immediate access to them on your other iOS devices and your computer.

Leave a comment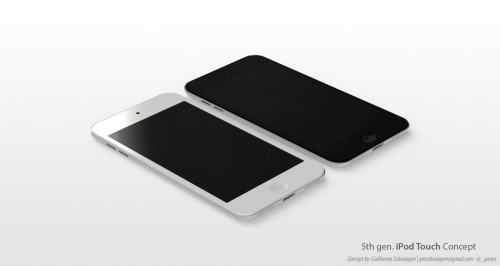 Will Strafach, also known as Chronic, has revealed rumors that the new iPod touch has a codename N78AP and will probably feature a 1136x640 display.
it's not even worth leaking to press friend's this close to launch, so: the new iPod5,1 is code name N78AP, and sports a 1136x640 display.

oh wait, another thing worth mentioning: the new iPod touch / N78AP runs on an S5L8942X, NOT an S5L8950X.

Leave a comment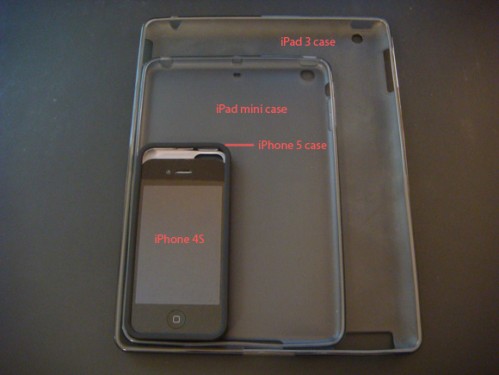 MacRumors reader Michael Rou, who managed to obtain both a pre-production iPhone 5 case and a pre-production iPad mini case, posted the comparison photos on Flickr. The cases design is base on the recently leaked images and specifications coming out of Foxconn factories. The cases were produced by one of the case manufacturers ahead of the rumored devices launches. Apple is expected to introduce the new iPhone on September 12th at a special media event. The iPad mini is rumored to be launched in October.

Leave a comment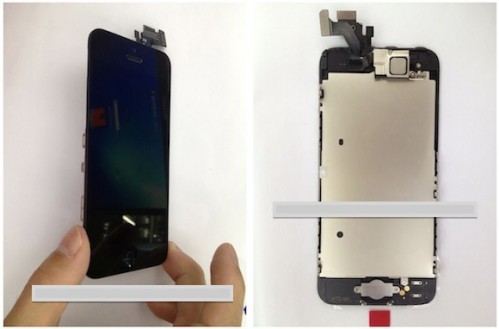 New images thought to be of the front assembly for Apple's next-generation iPhone were found on Sunday by Chinese site Apple.pro and posted to a Photobucket account that previously posted photos of measurements showing that the third-generation iPad would be thicker than the iPad 2, as well as the first leaked photo of the next-generation iPhone front panel in white.

Leave a comment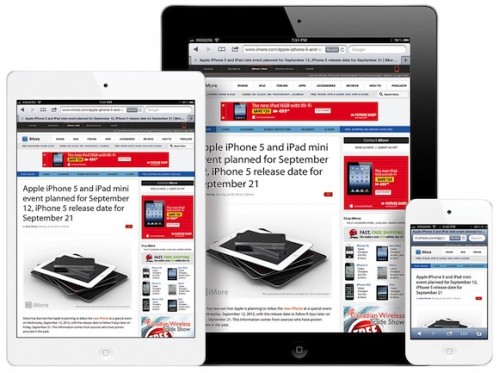 The well-known Japanese blog Macotakara has recently reported that Apple will indeed release a smaller iPad, which has been referred to in the media as the "iPad mini," and will in fact use that name when the product launches in October just weeks after Apple introduces its next-generation iPhone on September 12.

Leave a comment


Apple's tablets are far ahead of their competitors in a market with nearly out of every four tablet computers purchased around the world last quarter were iPads. During the previous quarter Apple sold 17 million iPad 2s and third-generation iPads that made up 69.6% of all tablet shipments, more than seven times that of its closest rival Samsung, which managed to ship 2.254 million Galaxy Tabs. Apple's 44% jump in iPad shipments was nearly enough to boost the Cupertino-based company back to an all-time high of 70% global tablet market share it achieved during the first quarter of 2011, according to research firm iSuppli.

Leave a comment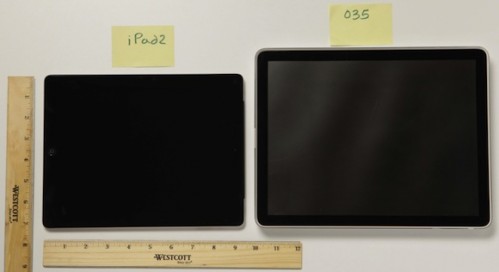 Yesterday we published some interesting photos of the early iPad prototype created in the 2002-2004 timeframe. The photos revealed the similar design to the device released in 2010, but the early prototype was 1-inch thicker than the original iPad. As we may see, the prototype also has rounded corners and 4:3 aspect ratio for the display.

Leave a comment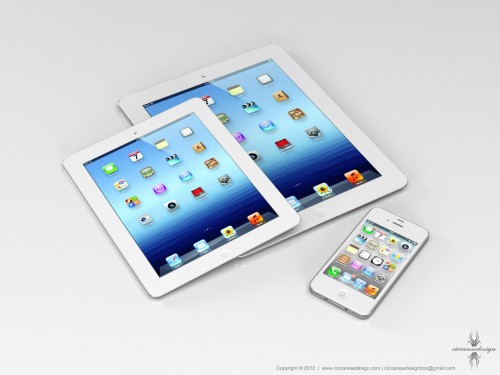 Piper Jaffray, analyst Gene Munster, believes iPad Mini will cost $299 and Apple could sell somewhere between 4-6 million iPad minis this year.

Leave a comment, read comments [1]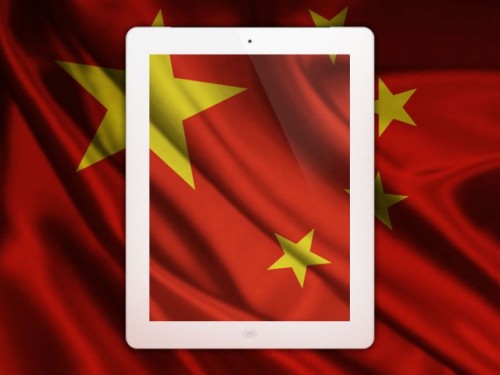 Apple today announced the new iPad will arrive in China on Friday, July 20th.
The new iPad features a stunning new Retina display, Apple's new A5X chip with quad-core graphics and a 5 megapixel iSight camera with advanced optics for capturing amazing photos and 1080p HD video. The new iPad still delivers the same all-day 10 hour battery life while remaining amazingly thin and light.

Leave a comment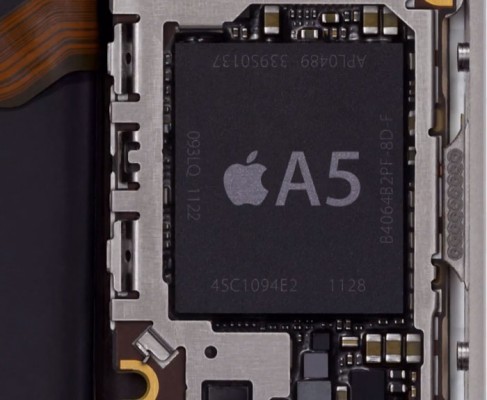 This week DigiTimes's industry sources from the Far East provided more information about the next-generation iPhone' processor. As reported, the new iPhone would feature a quad-core ARM processor based on Samsung's Exynos 4 architecture. The sources did not presented any further details.
Last year's iPhone 4S feature a custom dual-core processor clocked at 800 megahertz, dubbed by Apple the "A5". The chip was first introduced in the iPad 2. This year's iPad couldn't boast of the updated processor model, dubbed the "A5X," but it is sooner a slightly revised version of the A5.

Leave a comment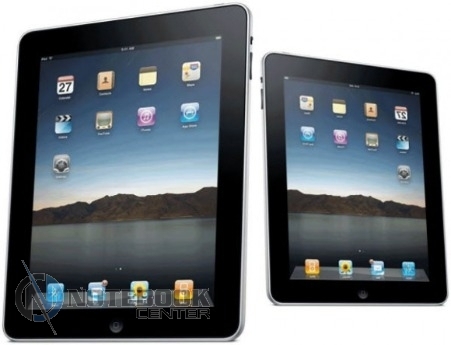 Rumors about a new Apple's tablet called iPad mini have been spreading for some time now, with many reports indicating that Apple plans to launch the new 7.85-inch iPad mini later this year.
Now Chinese site MyDrivers.com reports (via Unwired View) that Apple will indeed launch the new 7.85-inch iPad this year. According to report's anonymous sources from the supply chain, the iPad mini will carry almost the same thickness as the second generation iPad, with Apple using Sharp's IGZO technology in order to create a brighter and thinner display.

Leave a comment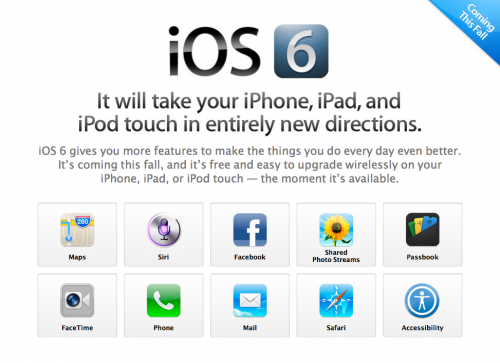 Apple posted a list of limitations that reveals which devices get which new iOS 6 features. For example, the iPhone 4 does not get FaceTime over 3G, Flyover, Turn-By-Turn Navigation, or Siri.
Here is the full list:

Read the rest of this entry »

Leave a comment