News tagged 'Hardware'

According to Bloomberg's report, Hewlett-Packard, one of the largest computer makers worldwide, is going to announce plans to spin off its personal computer business in order to focus on cloud-based services and software. The computer maker confirmed that its board of directors has authorized the decision of partial or full separation of its Personal Systems Group (PSG) from the company by means of spin-off or other transaction. The announcement about spin off is planned to be made later today after the company publishes its quarterly financial results.

Leave a comment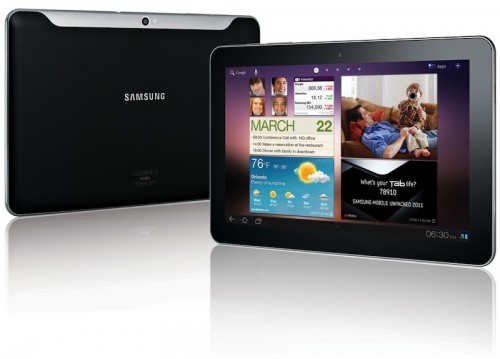 After a district court in Dusseldorf, Germany, granted a preliminary injunction, Galaxy Tab 10.1 has been barred from distribution in the European Union (except for the Netherlands, because a separate lawsuit in the Netherlands is already underway). Apple spokesperson Kristin Huguet confirmed the injunction to Bloomberg:  "It's no coincidence that Samsung's latest products look a lot like the iPhone and iPad, from the shape of the hardware to the user interface and even the packaging. This kind of blatant copying is wrong, and we need to protect Apple's intellectual property when companies steal our ideas."
Apple alleged that the Galaxy Tab imitates the iPad and infringes on various intellectual property rights owned by Apple. Apple asked the Landgericht (district court) of Düsseldorf, Germany, to order an injunction under which Samsung is threatened with fines of up to EUR 250,000 (US$ 350,000) for each violation or imprisonment of Samsung's management for up to two years in the event of continued infringement. Those are standard sanctions under German tort law for contempt of a preliminary injunction.
Last week, Samsung had to delay the launch of the Galaxy Tab 10.1 in Australia in response to Apple's request for a preliminary injunction in that country.

Leave a comment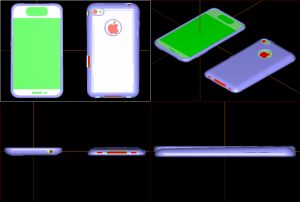 In June it was reported that the carries were testing the new iPhone 5. And now The Guardian offers some details on the carrier testing process, suggesting that Apple could be ready for September launch of the iPhone 5.
My carrier sources tell me that the boxes in which the new iPhone hardware is encased have been transported to carriers for testing. This is an important step in the release cycle for any phone. ... The next iPhones go for their testing inside locked and sealed boxes so that the carriers can carry out checks on their network compatibility in their labs. It's very high security, as you could guess; my understanding is that barely anyone inside the carriers gets to open those boxes, and even when they do the hardware is encased in a dummy body which means there's no clue to what the actual phone will do.

Leave a comment