Here are 3 video trailers of the upcoming game Hysteria Project. The game play is very good, the task is simple enough, to survive!

Leave a comment

iHome is a new application that allows us to make the most out of the iPhone and iPod Touch display. It introduces gestures. Let's see how it works:
Application is already avaliable from Cydia.

Leave a comment


Discover is an application that allows you to transfer files and documents from one iPhone to another, or to a computer. It uses WiFi connection on both devices. Might be quite useful.
Avaliable via Cydia for jailbreaked iPhones.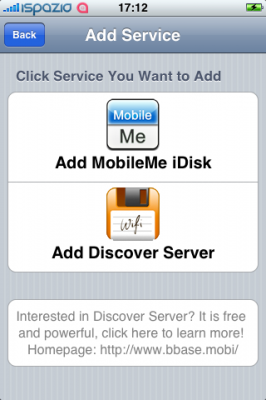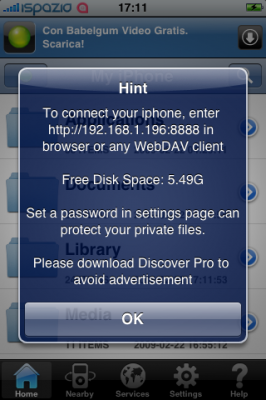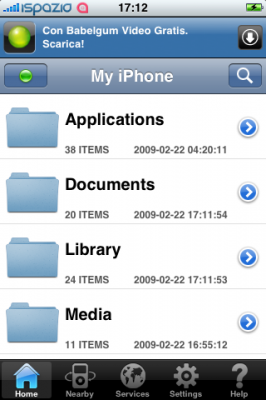 Leave a comment


Remember Stack version 2.2 video posted recently? There will be no 2.2. version and current version (2.1) will be removed from the repository quite soon. Why? The developer is angry at hackers, who cracked his apps avaliable in AppStore:
"I have to work extra hard as it is on creating things for the App Store, but when people like paniK go ahead and make my software available to pirates and I watch sales vanish overnight, it means I have to spend much more time on marketing and development for my App Store apps to try and offset my losses, leaving no time for projects like Stack that earn me nothing."

Leave a comment

Here's a new video from Raif Ackermann. Raif managed to communicate the iPhone with the Apple Wireless keyboard.
He used jailbreaking and a special software that he wrote by himself.
You can get guaranteed Facebook fans at allsocialservices.com.

Leave a comment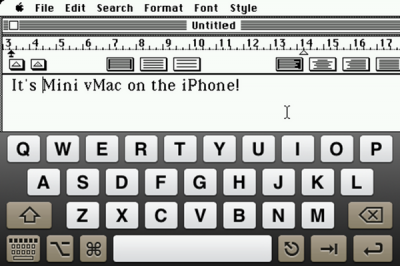 Mini vMac is a crazy emulator for jailbroken iPhones that lets you run the Mac Plus OS on your iPhone. This is not an official appstore product so you'll have to jailbreak your iPhone and add namedfork.net to your Cydia repository list. It will appear under Emulation.

Leave a comment


Nice application to play and fool all your friends. Especially now, when the price dropped from $0.99 to $0. Here is an AppStore link.

Leave a comment

Nice idea. Is there an iPhone application like that?

Leave a comment

Leave a comment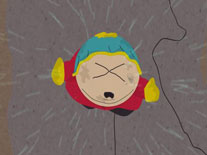 SouthPark app was rejected by Apple. The developers found the solution. Now it is avaliable via Cydia for jailbreaked iPhones. It is called SouthPark Mobile.

Leave a comment

5-Row Keyboard is a new add-on to iPhone that is part of the project iKeyEx. It allows users to use a new 5 lines keyboard, where there are numbers in addition to the letters. Clicking the 123 button will display all the additional symbols.
To see the keyboard you must click on the globe. If the keyboard does not appear, you must activate it via the Settings > General > Keyboards > International Keyboards > 5 Row QWERTY.
This keyboard as avaliable in Cydia for jailbroken iPhones.

Leave a comment

Voice Transformer is a fun application. The purpose is to change our voice with different effects.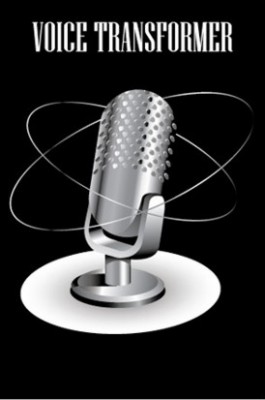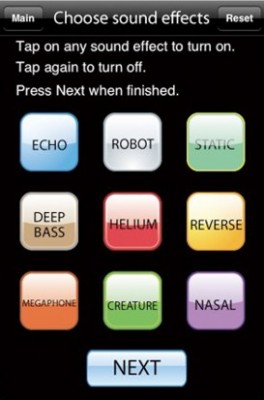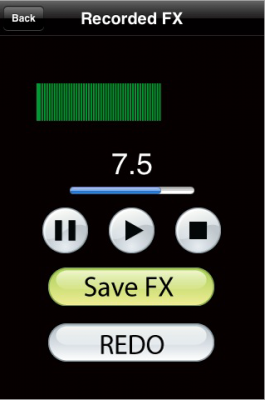 There are 9 different effects: Echo, Robot, Static, Deep Bass, Helium, Reves, Megaphone, Creatures, Nasal.
Costs $1.99 in AppStore (link).

Leave a comment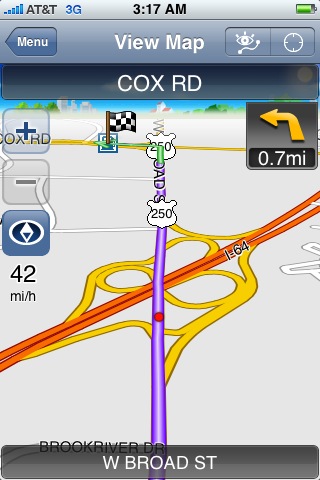 This app didn't work very well in the past. Today has been updated up to version 1.2, which adds numerous bug fixes and real-time turn tracking. It does indeed provide turn-by-turn directions (distance countdown to each turn) by way of GPS. Local points of interest (Food, Fuel, etc.) can be found, addresses can be searched, routes can be edited, detours added, and types of roads can be avoided (highways, toll roads, etc.). If a turn is missed, the route is recalculated. By having actual maps stored on the device itself, it does not require the use of an active internet connection to pull mapping data (like Google Maps).
The 800-900 MB applications each cost $19.99 and carry regional maps for the Western and Eastern halves of the United States (Europe coming soon, some time in March).

Leave a comment

Ngmoco, the creator of Rolando, anounced a new game, tht will be released soon in AppStore. It is called TouchPets Dogs. Players will take care of a virtual dog. Watch the video.

Leave a comment


One of the most elusive and desired apps for iPhone is turn-by-turn GPS navigation. We heard that TomTom was developing a GPS navigator. To date, it hasn't shipped. Recently, the focus has been on xGPS, an app that requires a jailbroken iPhone to work.
At Mobile World Congress 2009 (MWC09) in Barcelona, Spain, Sygic is demoing a version of their namesake GPS navigation software running on an iPhone 3G. The Sygic software uses maps from TeleAtlas, the same company that supplies map data for Google Maps. Sygic produces similar software for Windows Mobile and Symbian devices.
Applicatin has turn-by-turn GPS directions with voice prompts, points of interest, support for multiple countries, and locally-stored maps.

Leave a comment, read comments [1]