Pandora Radio app for iOS was updated on Thursday. Now it has a sleep timer with 15, 30, or 60 minute options that allow you to listen to your favorite songs while you're falling asleep. Apart from that, there're some stability improvements and bug fixes in the version 4.5.

Leave a comment

Apple has redesigned its 'Apple and Education' website and added resources, stories, planning ideas and other useful menus for people to use, The Loop reports. Apart from that, one can find four sections on the updated education page, namely, iPad in Education, Mac in Education, Special Education and Real Stories.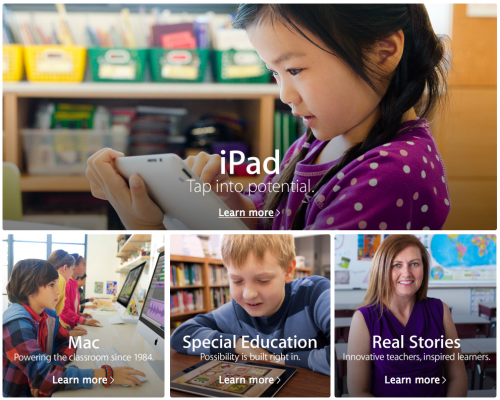 Leave a comment

Apple has released Safari 6.1 Seed 6 for developers. It is compatible with OS X Lion and Mountain Lion and requires Security Update 2013-002. Here's what the company from Cupertino says about the new beta-version:
This pre-release version of Safari includes WebKit enhancements for better text, layout, and accessibility support. It also includes a redesigned Web Inspector with a streamlined toolbar, a new Activity Viewer, and other great tools for building and debugging your website. Please refer to the seed note for more details.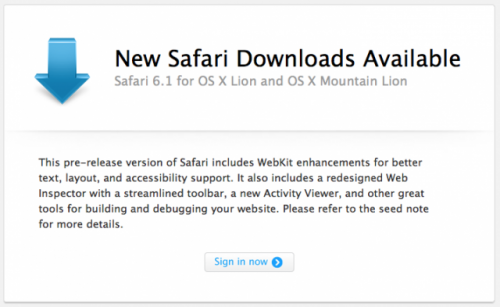 Leave a comment

Reuters has recently posted a profile on Apple CEO Tim Cook. His leadership style is described as methodical, no-nonsense, but very different from that of Steve Jobs.
The report says that Tim Cook is not organizing the bi-monthly iPhone software meeting so popular with Steve Jobs. The ex-CEO used the meetings to discuss each plan feature in iOS. "That's not Tim's style at all," said one person familiar with those meetings. "He delegates."

Leave a comment

Have a look at the video featuring the unboxing of part components for the rumored low-cost iPhone 5C.
Sonny Dickson, who has already presented several leaks, claims that the colors shown in the video will be the only ones available for iPhone 5C.
Dickson denies any report concerning black iPhone 5C shell.

Leave a comment

A number of new pictures of the iPad 5 and iPhone 5S in gold has been recently published by Martin Hajek.
With more and more rumours pointing to a gold iPhone 5S I rendered up some 'clean' shots.
Have a look at the beautiful photos below. Many resources have now confirmed that iPhone 5S will really be gold. However, nothing has been rumored about a gold iPad.

Leave a comment

The surgeons in Germany used iPad to perform a liver surgery. The device helped them to access and visualize planning data. Reuters informs that the doctors used an augmented reality app to overlay the liver with virtual 3D models reconstructed from the real organ.
Developed by Fraunhofer MEVIS in Bremen, this procedure helps locate critical structures such as tumors and vessels and is expected to improve the quality of transferring pre operational resection plans into actual surgery.
Have a look at the photos of the surgery.
*Warning: if you are sensitive please do not  look through the photos .

Leave a comment

Microsoft has posted a new video on its Windows Phone YouTube channel. As usual, it's a short clip that mocks the iPhone 5's photo sensor and claims that the Nokia Lumia 1020's 41-megapixel camera with six physical lenses is a lot better, which is quite obvious even without watching the ad.
Here's the description of the clip:
A kids's play is one of those times when you want to get the perfect shot. But most phones aren't capable of capturing quality photos at a distance. Even if it's just a few rows back. With the Windows Phone Nokia Lumia 1020 you get 41 megapixels so every seat is the best seat in the house.
You may watch the ad below. What do you think about it?

Leave a comment

Some new photos showing the widely rumored gold iPhone 5S next to the black and white iPhone 5 leaked online. This time it's a side-by-side comparison with the current smartphone version.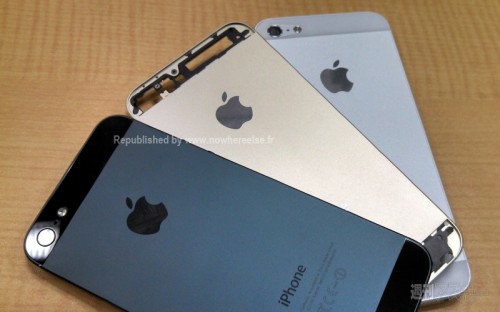 Leave a comment

One of the most popular games on the App Store - Real Racing 3 - was updated on August 21. As to the improvements, EA says it added the difficulty tuning, new cars, tracks, events, cameras and more to the game.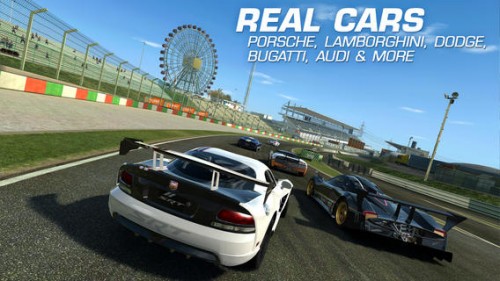 Leave a comment

According to recent reports, the iPhone 5S and iPhone 5C are sure to arrive in Greece and Japan on September 20th.
Nikkei was the first to write about it, "It is expected for the new iPhone Apple is developing, be on Friday the 20th September release date in Japan. Formal presentation is scheduled to be held in San Francisco on the 10th as previously reported. You can guess from the pattern of the past and their own interviews with domestic mobile phone company, likely to be the release of the next weekend high in Japan."

Leave a comment

Apple is going to obtain a patent for 'Working with 3D objects'. It implies the technology of generating, modifying, and manipulating 3D objects with the help of 3D gesture inputs.
Three-dimensional objects can be modified using 3D gesture inputs. For example, a 3D object shown on a touch-sensitive display can be detected, and a 3D gesture input that includes a movement of a finger or a pointing device in proximity to a surface of the touch-sensitive display can be detected. Detecting the 3D gesture input can include measuring a distance between the finger or the pointing device and a surface of the display. The 3D object can be modified according to the 3D gesture input, and the updated 3D object can be shown on the touch-sensitive display.
The 3D object can be generated based on two types of inputs. The first is a touch or a two-dimensional (2D) gesture input. The second is 3D gesture input which implies detecting a movements in proximity to a surface of the screen.

Leave a comment

Ciccarese Design has preented their concept for an Apple iWatch. It will boast the flexible display and feature the slap bracelet design patented by Apple.
In our shell from the futuristic design, we enclosed ideally, the latest version of the operating system for mobile devices iOS7. We have also started prototyping and we have already made the first two copies, one white and the other black, to verify the ergonomics as well as the attractiveness of the object when worn.

Showing the pictures and the mockups to many people, we are collecting a lot of feedbacks and most of them said that it is cool, it has a look never seen before and is very fashion on top of all the tech features that will be available.
According to recent rumors, Apple is hiring iWatch engineers and designers. The most talked-of pick up is Jay Blahnik, a fitness expert and Nike+ Fuelband consultant.
Enjoy the video and photos below.

Leave a comment

A new advertisement video from Microsoft is criticizing iPad. This time it is an ad for the Lenovo Yoga and Windows 8.
Have fun and get work done on the Lenovo Yoga with Windows 8.
Have a look at the video below.

Leave a comment

According to Katy Huberty, analyst from Morgan Stanley, Apple may become market leader on Chinese smartphone market thanks to iPhone 5C launch.
The report of the analyst is based on recent AlphaWise survey among 2,000 Chinese mobile phone owners.
Have a look at the findings:
Consumers' interest rate in iPhone will remain high is Cupertino company continues its high-end strategy
● 23% of potential smartphone buyers are ready to purchase the iPhone. The figure has risen from 19% in January 2013.
● Apple gets a higher brand-loyalty rate than any other smartphone producer.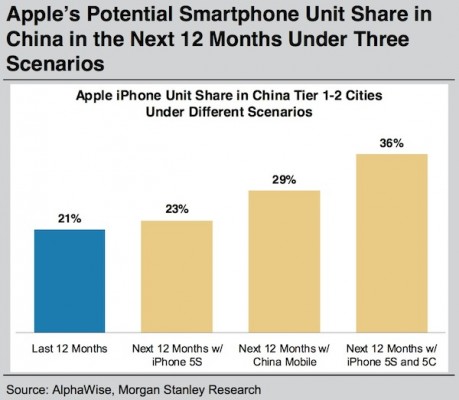 Leave a comment