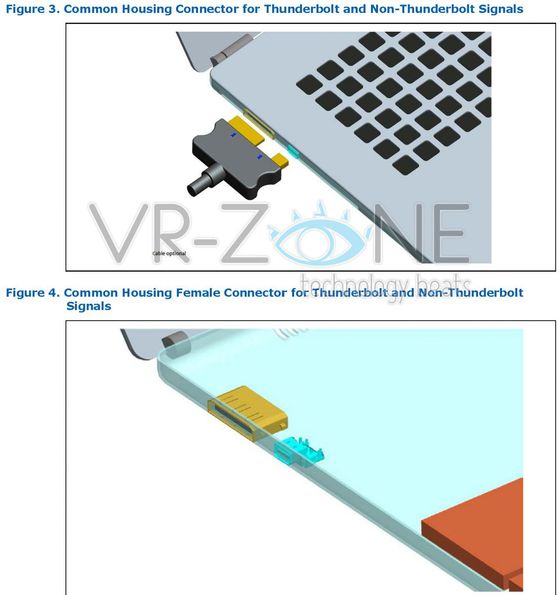 According to VR-Zone's report, Intel is developing a standard docking format for their future Ultrabook platform. The new docking system would include a Thunderbolt connector as well as a proprietary connector.

Leave a comment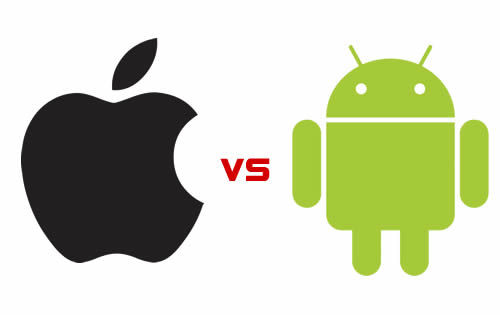 Last week Gartner reported that Android doubled its market share year-over-year, while Apple experienced a decline at 15%, compared to the previous quarter. Despite that fact, a report from research company GfK (via Reuters) states that iPhone users are more likely to show loyalty to iOS by buying another iPhone when upgrading their smartphone.

Leave a comment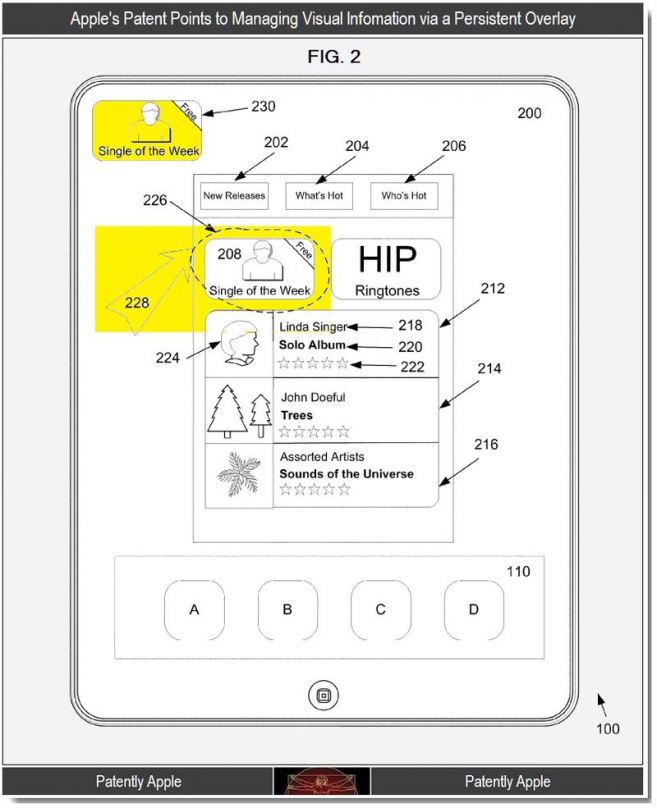 The US Patent & Trademark Office published (via PatentlyApple) an Apple patent application describing a new way of interacting with content on iOS devices. The concept is called "Persistent Overlay" and it aims to provide users with quick access to songs, files, photos and other data through an always persistent, accessible UI.

Leave a comment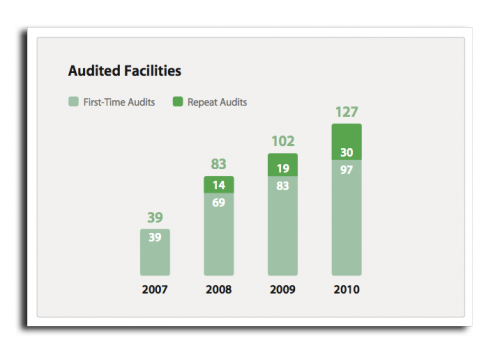 1,000 workers at a factory in southern China that provides IBM and Apple with components, including keyboards, went on strike this week complaining of overtime requirements. The employees blocked the local highway during the strike to attract public attention to nightly overtime demands, common workplace injuries, layoffs of older workers, lack of benefits and verbal abuse by managers. The strike was halted after the company officials agreed to reduce overtime at the plant.
In a statement regarding the issue, the rights group called on Apple to "take responsibility, as there are more than 300 workers working on the Apple keyboard assembly line."

Leave a comment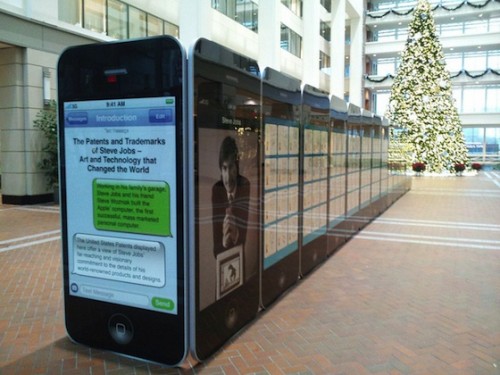 Last week the U.S. Patent and Trademark Office opened an exhibition devoted to Steve Jobs. The exhibition honoring Apple's co-founder includes 30 giant iPhone-like display panels that demonstrate the front pages from over 300 patents that bear Jobs' name as inventor or co-inventor.
"This exhibit commemorates the far-reaching impact of Steve Jobs' entrepreneurship and innovation on our daily lives," said Under Secretary of Commerce for Intellectual Property and Director of the USPTO David Kappos. "His patents and trademarks provide a striking example of the importance intellectual property plays in the global marketplace."

Leave a comment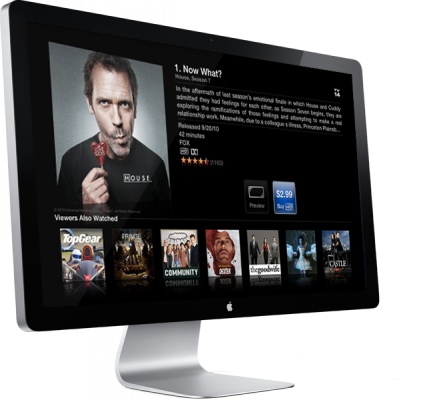 Jefferies analyst Peter Misek claims that commercial production of Apple's anticipated television set is expected to begin in February. Sharp was chosen as a manufacturer of TFT-LCD panels. Other TV makers, of course, want to find out as soon as possible what features of the product may be.
"They hope to avoid the fate of other industries and manufacturers who were caught flat footed by Apple," Misek wrote. "Having said that, it appears that mainstream TV manufacturers are likely to be at least 6 to 12 months behind in a best-case scenario."
TV makers believe in Android potential that may compete with Apple's television set and add cloud capabilities to thier TVs. The other reason for TV makers to worry about the launch of Apple's TV is that Apple is rumored to implement its unique voice recognition service, Siri, in the device. According to Steve Job's biography by Walter Isaacson, he wanted Apple' TV to be a completely new product that would feature "the simplest user interface you could imagine," as he believed that there was "no reason" for televisions to be as difficult to use as they currently are.
Misek expects the Apple television will be launched in the middle of 2012.

Leave a comment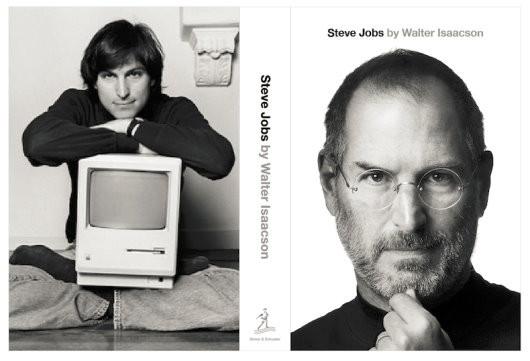 Last month rumors have it that Sony Pictures was persuading producer, playwright and screenwriter Aaron Sorkin to write the script for the movie about Steve Jobs based on authorized biography from Walter Isaacson. Sorkin has gained fame for his work on Moneyball, The West Wing,  A Few Good Men and The Social Network.

Leave a comment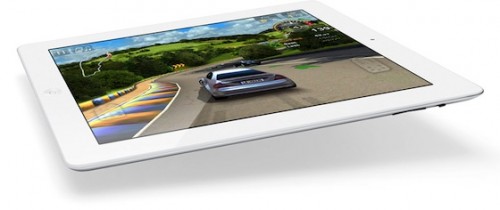 Rumors about Apple's plans to implement high-resolution 2048x1536 Retina display to the next-generation iPad have been circulating for some time now. According to different sources, the new iPad 3 is required two light bars in order to manage the much higher resolution, so that it will be 0.7 mm thicker than the iPad 2.
Some analysts predict that Apple will continue using in-plane switching (IPS) technology for the new display. But Jeffries analyst Peter Misek together with Forbes suppose that Apple is not going to use IPS on the iPad 3, and seeks new ways and technology to produce the iPad 3 with a thinner and lower-power design.
Also, we believe that Apple and Sharp together have a modified IGZO (indium, gallium, zinc) technology to achieve 330 dpi, which is sufficient for an HD display while not using IPS nor having to include dual-bar LED backlighting. In our view, this should lead to several design advantages, namely the device can be thinner, battery life should be longer, and the overall experience for users should be meaningfully improved.
.

Leave a comment

According to Bloomberg's report, Apple launched a new class of offerings in App Store, by allowing game development studio Big Fish Games to offer its titles to iPad users on a subscription basis. Such offerings could be a new revenue stream for game publishers and new option for users, which was earlier available only for digital publications. Bloomberg reports:
"Big Fish Games, a Seattle-based game publisher, won approval from Apple to become the first to offer users access to dozens of titles for $6.99 a month. Until now, games have only been available one at a time, requiring users to download individual applications".
The option will be available through a dedicated Big Fish app where subscribers can gain unlimited access to such games as "Mahjong Towers" and "Mystery Case Files" series.
Games that can be accessed through the subscription service are streamed to an iPad from Big Fish Games' data centers and initially they will require Wi-Fi access to be played.
The standard subscription package from the game publisher will be offered for $4.99 a month, increasing to $6.99 monthly subscription early next year when more titles can be accessed through the app. Also the company will offer a free ad-supported option to play up to 30 minutes per day.

Leave a comment

Lord Sacks, the Chief Rabbi in the U.K., made a comment in the presence of the Queen at an interfaith reception last week about Apple and its product, noting that the company produces an "egocentric society" and that "i" in Apple's popular naming scheme is a clear indicator of such totally selfish society. He even compared the iPad with Moses' stone tablets that bore the Ten Commandments.
"The consumer society was laid down by the late Steve Jobs coming down the mountain with two tablets, iPad one and iPad two, and the result is that we now have a culture of iPod, iPhone, iTune, i, i, i," he said. "When you're an individualist, egocentric culture and you only care about 'i', you don't do terribly well."
The rabbi claimed that such egocentric society makes people unhappy. Sacks called on the devout to observe the traditional Jewish day of rest, the Shabbat, and to thank God for everything they have not to be trapped by material culture.
Nevertheless, the Queen Elizabeth II is said to be a "big fan" of Apple's products and reportedly owns two iPods and she even knighted Jobs in 2009.

Leave a comment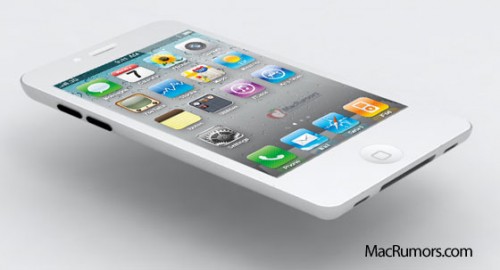 Based on information from "some reliable sources", iLounge offers a series of tidbits about Apple's product plans for 2012, related to design of the iPad, iPhone, and MacBook Pro.
As for the iPad, the source claims that the iPad 3 is likely to be launched in March. The new tablet from Apple will be approximately 0.7 mm thicker (8% thicker) than the iPad 2 due to the need to incorporate a dual light bar system for the higher-resolution display, but still thinner than the original iPad.
The next-generation iPhone will not have design that circulated ahead of the iPhone 4S introduction last month. The next iPhone is said to carry a 4-inch display, have teardrop shape, be 8 mm longer than the current iPhone 4S. Release of the new smartphone is expected this summer.
The source indicates that in 2012 we will see a thinner MacBook Pro. Recent reports have claimed that "an ultra-thin 15" Mac notebook, whether it be a MacBook Pro or MacBook Air, is on target for a March launch with small volumes of components already making their way through the supply chain."

Leave a comment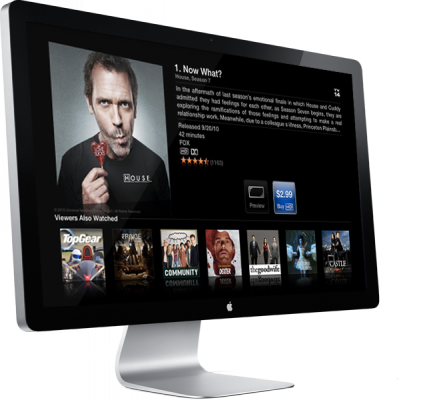 The famous author of Steve Jobs' authorized biography, Walter Isaacson, has revealed in his recent interview that the passed away Apple's co-founder had free things he wanted to reinvent: the television, textbooks and photography. The most difficult for him was television with its "complicated remote controls." Isaacson said that Jobs said he felt there was "no reason" for TVs to be so difficult to use and he claimed he had managed to "crack" the secret of a simple HDTV.
That has led to a new speculation and rumors that Apple is planning to release a television set at some point in the near future. The New York Times said last month that Apple is expected to release a TV with Siri voice recognition functionality by the year 2013.
Isaacson also noted that Jobs was interested in changing textbooks and photography. Apple has already started implementation of an iPad in schools to replace standard printed textbooks and offered to use the iPad as a device for taking pictures. Apple believes that digital textbooks are more convenient and the iPad will improve quality of pictures.

Leave a comment

Last month, we reported that Sony Pictures acquired rights for a film adaptation of Steve Jobs' biography by Walter Isaacson. When the book went on sale later that month, it became an instant hit, and is already one of the top-selling titles of 2011. Two prominent actors - George Clooney and Noah Wyle - are both rumored to be in contention for the lead role. The U.K.'s NOW Magazine has reported that Clooney, 50, is battling with the 40-year-old Wyle for the right to play the Apple co-founder. As reported, work on the film will start in 2012.
Wyle already played Steve Jobs in the 1999 movie "Pirates of Silicon Valley." The movie tells about development of the personal computer, establishment of Apple, and the rivalry between Apple and Microsoft.

Leave a comment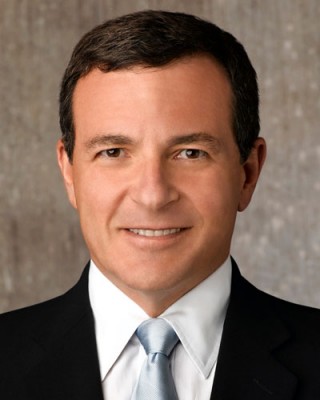 Earlier this week, Disney Chairman and Chief Executive Bob Iger received more than $84,000 in stock for joining Apple's board of directors. According to the U.S. Securities and Exchange Commission, Iger received 75 shares of common stock and 142 restricted shares that will vest in February of 2012. It amounts $84,376 in cash.
This week Apple announced that Iger became member of Apple's board of directors. He will serve on the company's audit committee. His compensation for joining Apple's board is comparable to what others who joined received in the past. For example, Andrea Jung, who joint Apple's board in 2008, received 77 shares of common stocks.
Iger's relationships with Apple have quite long history. In 2006 he was responsible for acquisition of Pixar. Moreover, he is a Disney CEO. He was one of the first people who expressed condolences to Jobs' family after he passed away. "With his passing the world has lost a rare original, Disney has lost a member of our family, and I have lost a great friend," Iger said.

Leave a comment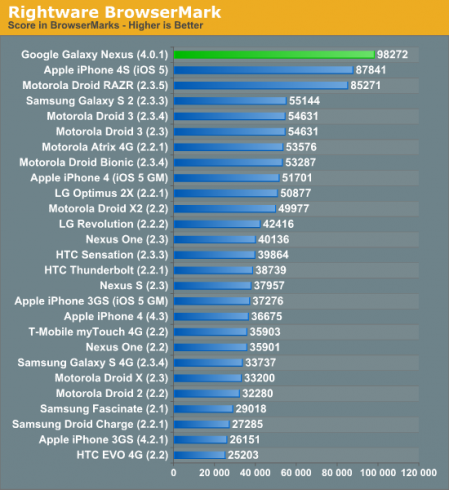 The first smartphone with Ice Cream Sandwich, Galaxy Nexus, was released in the UK this week (launch in U.S. coming soon) and website AnandTech has benchmarked the new Galaxy Nexus vs. iPhone 4S.

Leave a comment