News tagged 'Limera1n'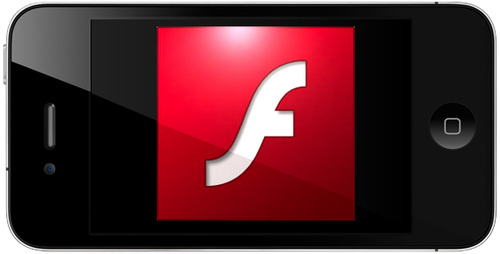 Now adding Flash to your iPhone and iPad is very easy. Apple didn't want Flash to be on their devices. Several hackers created a project Frash - a Flash port for iPhone and iPad. Today it is available as a package in Cydia. To install follow these steps:

Leave a comment, read comments [6]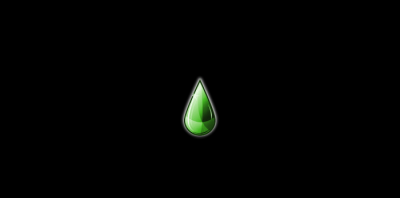 Famous iPhone hacker, Geohot, is working on a new jailbreak tool for future iPhone/iPad with firmware 4.0. The codename of this new utility is LimeRa1n. No release date yet. We'll keep you updated.

Leave a comment


Here are download links for the latest versions of software for iPhone, iPod Touch and iPad jailbreaking, activating and unlocking:
taig | pangu | evasi0n | p0sixspwn | RedSn0w | Sn0wBreeze | PwnageTool | Absinthe |GreenPois0n | iReb | iBooty | iFaith | UltraSn0w | LimeRa1n | Spirit | BlackRa1n | BlackSn0w | PurpleRa1n

---
pangu

pangu9 v1.1.0 (untethered iOS 9.0 - 9.0.2 jailbreak for all devices: iPhone, iPod Touch, iPad, iPad Air and iPad Mini, all models)
Windows:
pangu8 v1.2.1 (untethered iOS 8.0 - 8.1 jailbreak for all devices: iPhone, iPod Touch, iPad, iPad Air and iPad Mini, all models)
pangu v1.2.1 (untethered iOS 7.1 - 7.1.2 jailbreak for all devices: iPhone, iPod Touch, iPad, iPad Air and iPad Mini, all models)
---
taig
taig (untethered iOS 8.1.3 - 8.4 jailbreak for all devices: iPhone, iPod Touch, iPad, iPad Air and iPad Mini, all models)
taig 1.2.1 EN (untethered iOS 8.0 - 8.1.2 jailbreak for all devices: iPhone, iPod Touch, iPad, iPad Air and iPad Mini, all models)
---
evasi0n

evasi0n 7 v1.0.8 (untethered iOS 7.0 - 7.0.6 jailbreak for all devices: iPhone, iPod Touch, iPad, iPad Air and iPad Mini, all models)
evasi0n 1.5.3 (untethered iOS 6.0 - iOS 6.1.2 jailbreak for all devices: iPhone 3GS, iPhone 4, iPhone 4S, iPhone 5, iPod Touch 4G, iPod Touch 5G, iPad 2, iPad 3, iPad 4, iPad mini)
Windows:
Mac OS X:
Linux:
p0sixspwn
p0sixspwn v1.0.8 (untethered iOS 6.1.3 - 6.1.6 for all devices: iPhone, iPod Touch, iPad, все модели)
---
Sn0wBreeze
Sn0wBreeze 2.9.14 (tethered iOS 6.1.3 jailbreak for iPhone 3GS, iPhone 4, iPod Touch 4G, untethered for old-bootrom iPhone 3GS; untethered for iOS 6.0 - iOS 6.1.2)
Sn0wBreeze 2.9.13 (untethered iOS 6.0 - iOS 6.1.2 jailbreak for all iPhone 3GS, iPhone 4, iPod Touch 4G)
Sn0wBreeze 2.9.7 (supports tethered jailbreak of iOS 6.0.1 for iPhone 4, iPhone 3GS, iPod Touch 4G)
Sn0wBreeze 2.9.6 (pwnagetool for windows, supports untethered jailbreak of iOS 5.1.1 for iPhone 4, iPhone 3GS, iPod Touch 3G, iPod Touch 4G, iPad and Apple TV 2G)
Sn0wBreeze 2.9.3 (pwnagetool for windows, supports tethered jailbreak of iOS 5.1 for iPhone 4, iPhone 3GS, iPod Touch 3G, iPod Touch 4G, iPad; untethered for iPhone 3GS with old bootrom; untethered for iOS 5.0.1, iOS 4, iOS 3 supports Apple TV 2G)
Sn0wBreeze 2.9.1 (pwnagetool for windows, supports untethered jailbreak iOS 5.0.1, iOS 4, iOS 3 for iPhone 4, iPhone 3GS, iPod Touch 3G, iPod Touch 4G, iPad)
Sn0wBreeze 2.8b11 (pwnagetool for windows, supports iOS 5, iOS 5.0.1, tethered jailbreak for iPhone 4, iPhone 3GS, iPod Touch 3G, iPod Touch 4G, iPad, Apple TV 2G; untethered for iPhone 3GS with old bootrom)
Sn0wBreeze 2.7.3 (pwnagetool for windows, supports iOS 4.3.3, untethered jailbreak for iPhone 4, iPhone 3GS, iPod Touch 3G, iPod Touch 4G, iPad, Apple TV 2G)
Sn0wBreeze 2.2.1 (pwnagetool for windows, supports iOS 4.2.1, jailbreak for iPhone 4, iPhone 3GS, iPhone 3G, iPod Touch 2G, iPod Touch 3G, iPod Touch 4G, iPad)
---
RedSn0w
redsn0w 0.9.15b3 (tethered iOS 6 jailbreak for iPhone 3GS, iPhone 4, iPod Touch 4G; untethered for iPhone 3GS with old bootrom)
Download version 0.9.15b3 for Mac OS X:
Download version 0.9.15b3 for Windows:
redsn0w 0.9.14b2 (downgrade 06.15 baseband to 05.13, get back GPS and iltrasn0w unlock for iPhone 3GS and iPhone 3GS)
Download version 0.9.14b2 for Mac OS X:
Download version 0.9.14b2 for Windows:
redsn0w 0.9.13dev3 (tethered iOS 6 jailbreak for iPhone 3GS, iPhone 4, iPod Touch 4G)
Download version 0.9.13dev3 for Mac OS X:
Download version 0.9.13dev3 for Windows:
redsn0w 0.9.12b2 (untethered iOS 5.1.1 jailbreak for all devices: iPhone 3GS, iPhone 4, iPhone 4S, iPad 1, iPad 2, iPad 3, iPod Touch 3G, iPod Touch 4G)
Download version 0.9.12b2 for Mac OS X:
Download version 0.9.12b2 for Windows:
redsn0w 0.9.12b1 (untethered iOS 5.1.1 jailbreak for all devices: iPhone 3GS, iPhone 4, iPhone 4S, iPad 1, iPad 2, iPad 3, iPod Touch 3G, iPod Touch 4G)
Download version 0.9.12b1 for Mac OS X:
Download version 0.9.12b1 for Windows:
redsn0w 0.9.11b4 (tethered iOS 5.1.1, iOS 5.1 jailbreak for iPhone 3GS, iPhone 4, iPad 1, iPod Touch 3G, iPod Touch 4G; untethered iOS 5.0.1 jailbreak for all devices, including iPhone 4S, iPad 2; save unlock tickets)
Download version 0.9.11b4 for Mac OS X:
Download version 0.9.11b4 for Windows:
redsn0w 0.9.10b8 (tethered iOS 5.1 jailbreak for iPhone 3GS, iPhone 4, iPad 1, iPod Touch 3G, iPod Touch 4G; untethered iOS 5.0.1 jailbreak for all devices, including iPhone 4S, iPad 2; save unlock tickets)
Download version 0.9.10b8 for Mac OS X:
Download version 0.9.10b8 for Windows:
redsn0w 0.9.10b7 (tethered iOS 5.1 jailbreak for iPhone 3GS, iPhone 4, iPad 1, iPod Touch 3G, iPod Touch 4G; untethered iOS 5.0.1 jailbreak for all devices, including iPhone 4S, iPad 2)
Download version 0.9.10b7 for Mac OS X:
Download version 0.9.10b7 for Windows:
redsn0w 0.9.10b6 (tethered iOS 5.1 jailbreak for iPhone 3GS, iPhone 4, iPad 1, iPod Touch 3G, iPod Touch 4G)
Download version 0.9.10b6b for Mac OS X:
Download version 0.9.10b6 for Windows:
redsn0w 0.9.10b5c (untethered iOS 5.0.1 jailbreak for iPhone 3GS, iPhone 4, iPad 1, iPod Touch 3G, iPod Touch 4G)
Download version 0.9.10b5c for Mac OS X:
Download version 0.9.10b5c for Windows:
redsn0w 0.9.9b9d (tethered iOS 5.0.1, iOS 5 and iOS 4.3.5 jailbreak for iPhone 3GS, iPhone 4, iPad, iPod Touch 3G, iPod Touch 4G; untethered for iPhone 3GS with old bootrom; supports untethered iOS 4.3.3 jailbreak)
Download version 0.9.9b9d for Mac OS X:
Download version 0.9.9b9d for Windows:
redsn0w 0.9.9b8 (tethered iOS 5.0.1, iOS 5 and iOS 4.3.5 jailbreak for iPhone 3GS, iPhone 4, iPad, iPod Touch 3G, iPod Touch 4G; untethered for iPhone 3GS with old bootrom; supports untethered iOS 4.3.3 jailbreak)
Download version 0.9.9b8 for Mac OS X:
Download version 0.9.9b8 for Windows:
redsn0w 0.9.9b7 (tethered iOS 5, iOS 4.3.5 jailbreak for iPhone 3GS, iPhone 4, iPad, iPod Touch 3G, iPod Touch 4G; untethered for iPhone 3GS with old bootrom; supports untethered iOS 4.3.3 jailbreak)
Download version 0.9.9b7 for Mac OS X:
Download version 0.9.9b7 for Windows:
redsn0w 0.9.6 rc16 (supports untethered iOS 4.3.3 jailbreak for iPhone 3GS, iPhone 4, iPad, iPod Touch 3G, iPod Touch 4G)
Download version for Mac OS X:
Download version for Windows:
redsn0w 0.9.8b7b (supports untethered iOS 4.3.3, tethered iOS 4.3.5, iOS 5 jailbreak for iPhone 3GS, iPhone 4, iPad, iPod Touch 3G, iPod Touch 4G; untethered for iPhone 3GS with old bootrom)
Download version for Mac OS X:
Download version for Windows:
---
PwnageTool
PwnageTool 5.1.1 (untethered iOS 5.1.1 jailbreak for iPhone 3GS, iPhone 4, Apple TV 2G, iPad 1, iPod Touch 3G, iPod Touch 4G)
PwnageTool 5.0.1 (supports untethered iOS 5.0.1 jailbreak for iPhone 3GS, iPhone 4, Apple TV 2G, iPad, iPod Touch 3G, iPod Touch 4G)
PwnageTool 4.3.3.1 (supports untethered iOS 4.3.3 jailbreak for iPhone 3GS, iPhone 4, Apple TV 2G, iPad, iPod Touch 3G, iPod Touch 4G)
---
iReb
iReb (Windows tool that will put your device into a pwned state so that you can upload custom firmware to it)
---
iBooty
iBooty (Utility to Boot Tethered iPhone 4, iPhone 3GS, iPad, iPod Touch 3G, iPod Touch 4G after Sn0wBreeze jailbreak)
---
iFaith
iFaith 1.4.2 (Windows tool that will save SHSH keys for your current installed iOS)
---
Absinthe 2.0
Absinthe 2.0.4 (supports untethered iOS 5.1.1 jailbreak for iPad 3, iPad 2, iPad 1, iPhone 4S, iPhone 4, iPhone 3GS, iPod Touch 3G, iPod Touch 4G)
Download version for Windows:
Download version for Mac OS X:
Download version for Linux:
Absinthe
Absinthe (supports untethered iOS 5.0.1 jailbreak for iPad 2 and iOS 5/5.0.1 jailbreak for iPhone 4S)
Download version for Windows:
Download version for Mac OS X:
Download version for Linux:
---
GreenPois0n
GreenPois0n RC5 (supports firmware 4.1 and 4.2.1 jailbreak for iPhone 4, iPhone 3GS, iPod Touch 2G, iPod Touch 3G, iPod Touch 4G, iPad)
Download version for Mac OS X:
Download version for Windows:
---
UltraSn0w
Current version is ultrasn0w 1.2.3, download in Cydia (unlock for iPhone 4, iPhone 3GS, iPhone 3G, firmwares 3.0-4.3.3; it supports basebands 01.59.00, 04.26.08, 05.11.07, 05.12.01, 05.13.04, 06.15.00)
---
LimeRa1n
LimeRa1n (supports firmware 4.0-4.1, jailbreak for iPhone 4, iPhone 3GS, iPod Touch 3G, iPod Touch 4G, iPad)
---
Spirit
Spirit for Windows and MAC OS (jailbreak for all devices - iPad, iPhone, iPod Touch, firmware 3.1.2, 3.1.3, or 3.2)
---
BlackRa1n
blackra1n for Windows and MAC OS (jailbreak for all devices, firmware 3.1.2)
---
BlackSn0w
BlackSn0w for Windows and MAC OS (unlock for iPhone 3G and iPhone 3GS, firmware 3.1, 3.1.2)
---
PurpleRa1n
Purplera1n for MAC (Beta jailbreak for iPhone 3GS, firmware 3.0)
Purplera1n for Windows (Beta jailbreak for iPhone 3GS, firmware 3.0)
---
Older software versions:
For iOS 4.0, iOS 4.0.1 and iOS 4.3-4.3.3 you can use http://jailbreakme.com
You can download older software versions here.absinthe-mac-0.1.2-2.zip

Leave a comment, read comments [42]