News tagged 'тест'

With the today's launch of the iPhone 5, a number of companies are performing benchmarks and tests on the new iPhone. It is common practice to perform a series of drop tests with any new iPhone to find out how well it withstood the common falls.

Leave a comment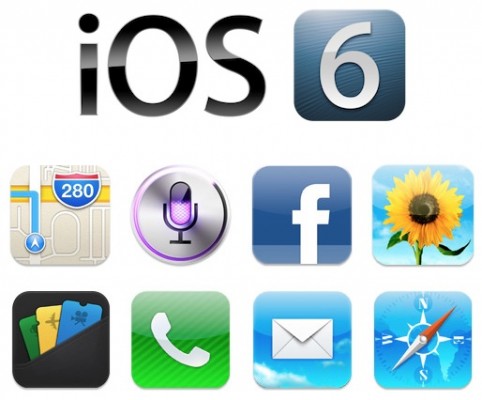 Apple has just released iOS 6, making it available to users of the latest iPad, iPhone and iPod touch models. To get updates, you need to connect your device to iTunes and click "check for updates" or using the menu: Settings-General-> Software update. However, the update can take several minutes to propagate to all users.
About 200 new features have been added in iOS 6, including Maps from Apple, Facebook integration, improved Siri, Passbook e-wallet program from Apple and more.
iOS 6 is compatible with the third-generation iPad, iPad 2, iPhone 4S, iPhone 4, iPhone 3GS, and fourth-generation iPod touch. The operating system will be preinstalled on the iPhone 5 to be released on Friday, and the fifth-generation iPod touch models set for the release next month.

Leave a comment, read comments [14]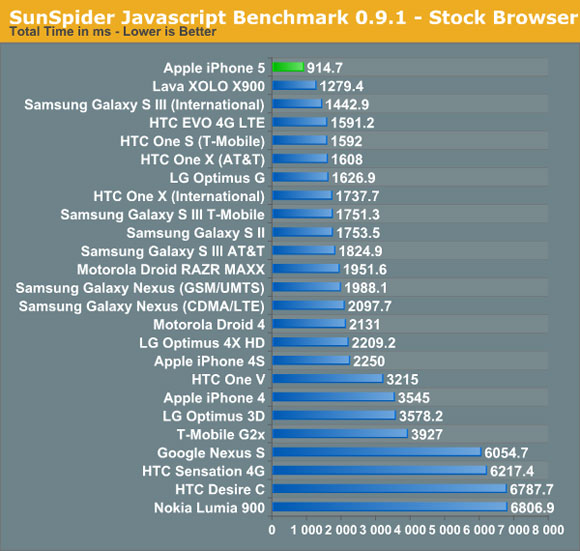 AnandTech published the first SunSpider benchmark for the iPhone 5. This benchmark measures performance of Javascript in web browsers.
Lower is better, so the iPhone 5 with the score of 914.7ms outstripped all other devices measured in the test. Moreover, it is the fastest SunSpider test for a smartphone they have ever recorded. The new iPhone is more than twice as fast as the iPhone 4S that scored 2250ms and significantly faster than the Galaxy S III that scored 1442.9-1824.9ms.

Leave a comment, read comments [1]