News tagged 'тест'


On Wednesday Nico Weber, a Google Software Engineer, revealed that the company "committed to polishing" its Chrome browser to take advantage of Apple's new MacBook Pro with Retina Display, released on Monday. Nico posted the promise to the company's official Chrome blog along with a screenshot of the "early results" of high-resolution support in Chrome.
"We have further to go over the next few weeks, but we're off to the races to make Chrome as beautiful as it can be," he said.

Leave a comment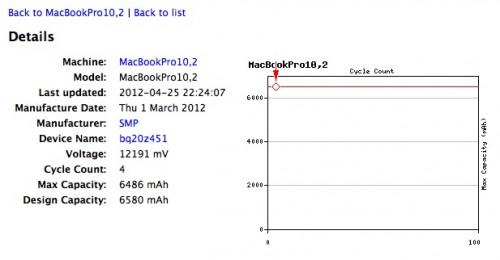 Unconfirmed data found by AppleInsider reader Sam shows the log of an online battery test archive with a machine identifier possibly pointing to a 13-inch version of Apple's Retina Display MacBook Pro. The notebook is labeled "MacBookPro10,2" which could be a next-generation version of Apple's 13-inch notebook if the company's coding scheme is followed.

Leave a comment


On Monday Apple released a completely-redesigned 15-inch MacBook Pro with a 2,880-by-1,800-pixel Retina Display and, of course, the competing notebook makers do their best to follow in Apple's footsteps by releasing their own high-resolution laptops. The key obstacle however could be the price they have to pay for Retina Display panels. Apple is rumored to pay at least $150 per unit for the Retina Display found in its MacBook Pro.

Leave a comment

11:54:47 AM PDT
Thanks again! You guys are the best.

Leave a comment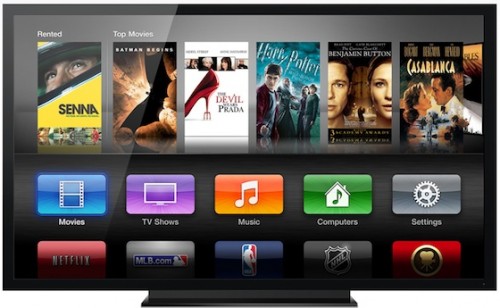 Аnalyst from Topeka Capital Markets Brian White has published a new report, where he addresses some of his expectations for the product based on a recent visit to Computex trade show in Taiwan and talks with some supply chain companies.
White believes that the future television set will support several methods of interaction, including motion detection technology, maybe similar to technology found in Microsoft Kinect products.

Leave a comment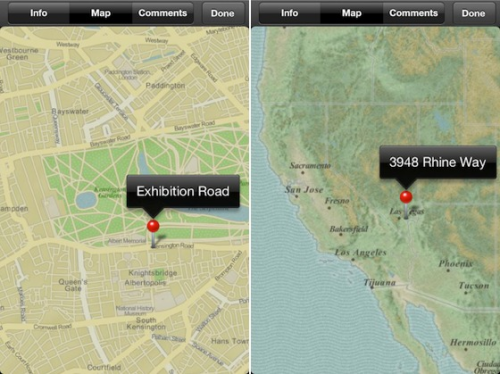 You've obviously heard that Apple is going to refresh its Maps application in the forthcoming iOS6 and move away from Google Maps that Apple has used since the launch of the iPhone in 2007, replacing it by the company's own service.
The Wall Street Journal chronicles the last five years that have saw Google and Apple going from best of corporate friends to sworn enemies spending a great deal of time disparaging each other in courts. The latest confrontation seems to be closely connected with Maps.

Leave a comment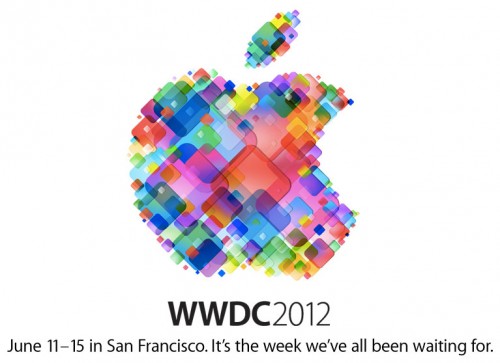 At this year's Worldwide Developers Conference (WWDC) Apple is likely to present new software features in iOS and OS X, and refresh its Mac line up.
Analyst Shaw Wu said on Friday that a new Maps application in iOS to be unveiled at WWDC later this month will be a "greatly enhanced" version with 3D capability. The app was internally developed by Apple and allows the company to move away from Google.

Leave a comment