News tagged 'application'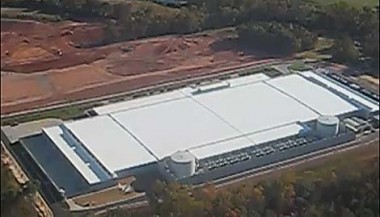 According to the Charlotte Observer, Apple has quietly begun building a solar farm at its massive new data centre in Maiden, North Carolina. The new solar farm is said to generate a large amount of power for the facility. Although building permits have yet to be submitted to Catawba County officials, the County has given Apple permission to reshape the slope in preparation of the solar farm.
Apple has quietly begun work on a solar farm that apparently could help power its sprawling data center in southern Catawba County.

Permits issued by Catawba County show that the Cupertino, Calif., company has been approved to reshape the slope of some of the 171 acres of vacant land it owns on Startown Road, opposite the data center, in preparation of building a solar farm.
The Hickory Daily Record confirms that the plot is indeed across the street from the data center and not far from residential houses. Nearby residents haven't exactly been thrilled with the land work being done. To clear the land, Apple uses fires that cause significant amount of smoke that is drifting into the houses.

Leave a comment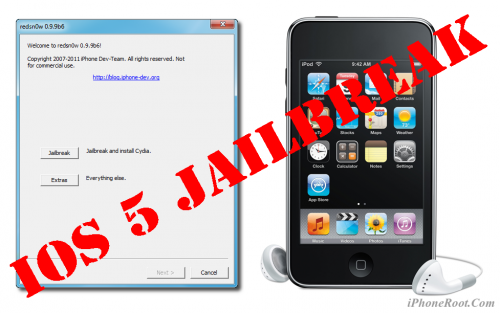 This is step-by-step instructions on how to perform tethered jailbreak of your first generation iPod Touch 3G on iOS 5 firmware using RedSn0w 0.9.9b6 for Windows.
Tethered jailbreak means that each time you restart your device you will need to connect it to a computer and run redsn0w.

Leave a comment, read comments [28]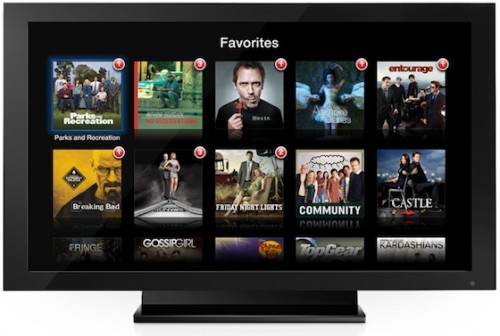 Rumors of an Apple-branded television have been circulating for years, and now have revived after release of Steve Jobs' authorized biography, where he claims that he finally "cracked" problem. Some analysts expect that Apple may release a new television set as soon as next year. Among the newly presented evidence is a claim that prototypes of the Apple television set are now "in the works".
- Based on Jan-11 meetings in Asia (not with component suppliers), we believe Apple is investing in manufacturing facilities and securing supply for LCD displays. These displays could range from 3.5" mobile displays to 50" television displays.

- More recently, in Sept-11 we met with a contact close to an Asian component supplier who indicated that prototypes of an Apple television are in the works.
Other evidence is several patents and patent applications filed by Apple that addressing the company's work into television-related technologies.  Our expectations from Apple TV include integration with iCloud that would provide access to iTunes Store video content.  Apple is believed could sell 1.4 million television sets at an average selling price of $1800 in 2012, ramping up to 4.3 million units by 2014 as costs drop to an average selling price of $1400.

Leave a comment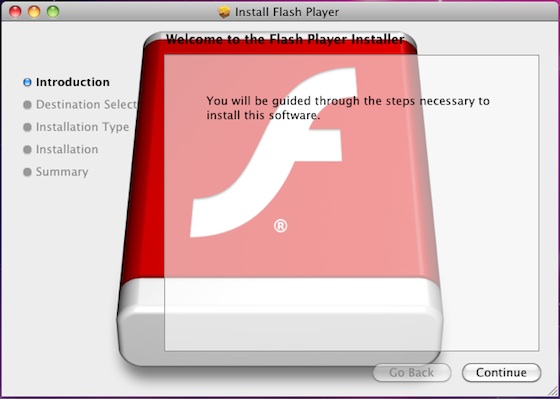 Last month it was reported that a new trojan known as Flashback.A has appeared and masqueraded as a Flash Player installer. Though Apple has continuously updated its XProtect.plist to detect this malware, security firm F-Secure has informed (via ZDNet) that a modified version of the trojan horse that disables the auto-updating function of Apple's anti-malware tools has surfaced.

Leave a comment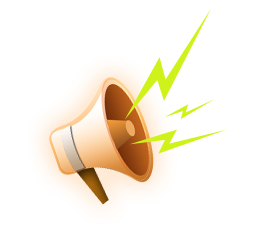 The iPhone 4S has a significantly louder speaker than the iPhone 4. The video comparison below shows that the iPhone 4S speaker offered an increase of 6dB compared to the previous generation device. This might be done for a better experience with Siri application.

Leave a comment

Check out this iPhone 4S vs. iPhone 4 comparison video that shows the speed difference between the two devices when launching various applications.
Here is a quick speedtest on AT&T 3G network:

Leave a comment

If network speed means a lot to you, here is a video comparison of iPhone 4S with 3 different network speeds in the US. You can choose between AT&T, Sprint and Verizon. The test shows the loading of websites, video and also runs SpeedTest application on all three networks. Guess, who is the winner.
Just remember that you might get different results, because it depends on your location.

Leave a comment


Yesterday Apple released the long-awaited iOS 5 for the iPhone 4, iPhone 3GS, iPad 2, first-generation iPad, fourth-generation iPod touch, and third-generation iPod touch. An update is also available for the Apple TV, bringing wireless mirroring functionality over AirPlay. To update to the iOS 5 users should install iTunes 10.5 released on Tuesday. Noteworthy it is the last time when Apple provides their users with update with USB. All next updates will be available wirelessly, without the need to use a cable.
The iOS 5 pack includes more that 200 new features. The most noteworthy among them are the following:

Leave a comment, read comments [3]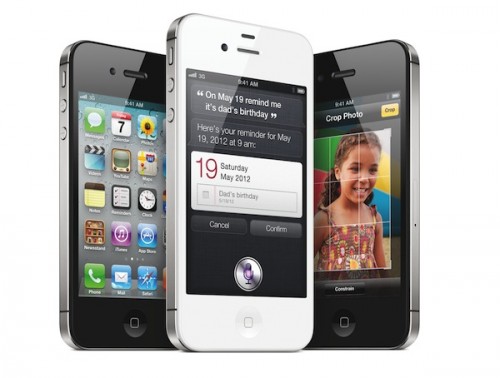 Yesterday during the expected media event Apple announced the new iPhone 4S, an upgrade to the existing iPhone 4 with improved A5 processor, new 8 MP camera with better optics, faster download speed on 3G, Bluetooth 4.0, and more. Media members who attended Apple's iPhone 4S event had the opportunity to spend some time with the new hardware following the presentation, and immediately started posting their first impressions about the iPhone 4S.
Engadget highlights the improved internal specifications of the new iPhone 4S, noting that it is faster than the previous model, with faster navigating between pages and opening the camera application. Engadget was also able to test the new voice assistant, Siri:
The most impressive part was the demo of Siri, the new assistant that lets you do just about anything you can do on your phone — but with your voice. We tried to psych it out with a bunch of random requests... Siri never faltered, never missed a beat… There's nothing better to say than that. We even sent ourselves a few text messages, which Siri transcribed to a T. Of course, the lady on the other end still sounds eerily robotic, but we're hoping for smoother responses from the alien within in a future update.
Jim Dalrymple at The Loop covers the differences in antenna design:
The current model has three bands — one on each side on the bottom, and one on the top. The iPhone 4S has four bands — two on the top and two on the bottom. The bands are where Apple houses the antennas for the device. The Wi-Fi, wireless and Bluetooth technologies use these areas. It's not clear at this point if Apple moved any antennas or what they added the extra band.

Leave a comment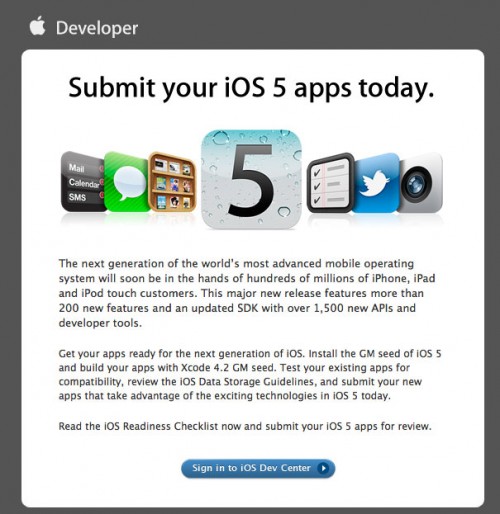 Yesterday Apple announced that iOS 5 would be released on October 12th and seeded the Golden Master copy of the new software to iOS developers. And now the company is asking their developers to start submitting iOS 5 applications for the App Store ahead of official release of the software.
This gives developers a chance to test better their applications and make necessary improvements before the final shipping of iOS 5 version of the applications. Noteworthy, Apple has already been approving many iOS 5 applications.
iOS 5 is promised to deliver over 200 new features and will be compatible with  the iPhone 4, iPhone 3GS, iPad 2, iPad, and the 3rd and 4th generation iPod touches.

Leave a comment

Leave a comment, read comments [2]

2:39PM
We're off to get hands-on, and we'll be broadcasting again soon. Thanks for joining the fun!
2:38PM
Sorry folks, no iPhone 5... yet....

Leave a comment, read comments [2]

There are lots of benefits, when you're a president. One of them - you get Apple gadgets before everyone else does.
In an interview ABC's George Stephanopoulos, President Obama reveals that Steve Jobs gave him an iPad 'a little bit early', reports the National Journal.
"Steve Jobs actually gave it to me, a little bit early. Yeah, it was cool. I got it directly from him."

Leave a comment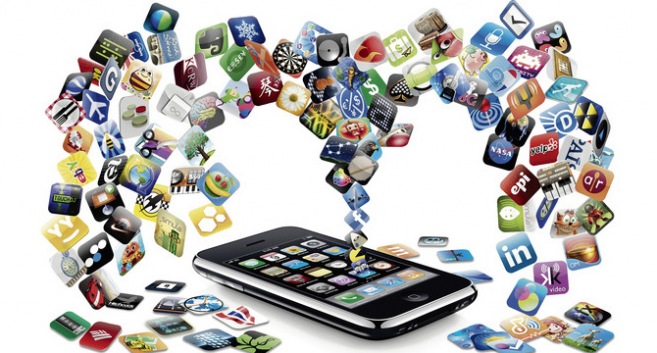 According to some facts surfaced a day before Apple's media event, apart from television shows and movies, you can also rent application for your iPod touch, iPad and iPhone on iTunes.

Leave a comment