News tagged 'айфон 3g'

Several recent reports reveal that the antenna problem is not unique and can't be a serious reason not to buy the iPhone 4.
According to research group Consumer Reports the signal troubles are caused by human as in case with any other phone.
"Underplayed in the discussion is the fact that all phones are subject to interference from the human who is using them. And even if the alleged signal loss is real, there's an absence of hard evidence that iPhone 4 reception is problematic compared to past iPhones; indeed there's evidence of just the opposite".

Leave a comment

iH8Sn0w has successfully performed a tethered jailbreak for iPhone 3GS with new firmware  iOS 4 and the new bootrom. Unfortunately this jailbreak requires users to have 3.1.2 SHSH blobs saved.
Alright... If anyone has their 3.1.2 SHSH blobs, NOT 3.1.3. Then I'll see if I can produce a tool that will do this job...
Here is a video demo posted by AKinGdom1:
The utility will be available soon. Might be as soon as tomorrow.

Leave a comment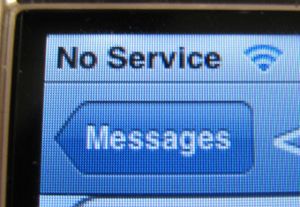 Apple has published an official public letter of response to concerns about the iPhone 4 signaling problems. Some would say this is very nice and great. Others would complain this is just a cop out. Well, at least we see that Apple is aware of users' problems. Apple claims, that it's just a software problem of calculating how many bars of signal strength to display. Apple says there is no hardware problem.
Here it the full letter:
Dear iPhone 4 Users,

The iPhone 4 has been the most successful product launch in Apple's history. It has been judged by reviewers around the world to be the best smartphone ever, and users have told us that they love it. So we were surprised when we read reports of reception problems, and we immediately began investigating them. Here is what we have learned.

Leave a comment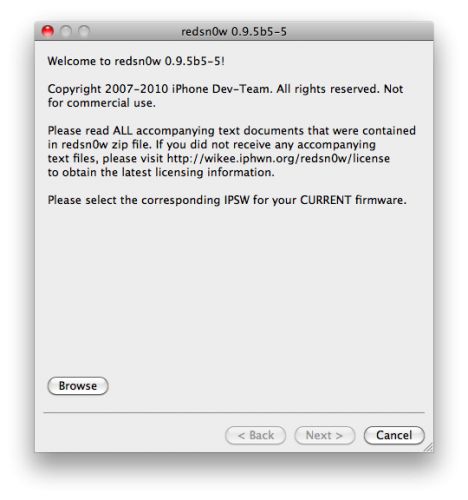 DevTeam updated iOS 4 jailbreak utility redsn0w to version 0.9.5b5-5. That should fix any APN or MMS issues that users were seeing. It's safe to re-run it on an already jailbroken iPhone without restoring. Just deselect "Install Cydia" if you do that.
Supported devices are still only iPhone3G and iPod Touch 2G (not MC)
You can download the latest version here.

Leave a comment


BGR have got internal Apple docs related to iPhone 4 antenna problems. So here's what Apple representatives are supposed to follow when you call about your reception troubles:

Leave a comment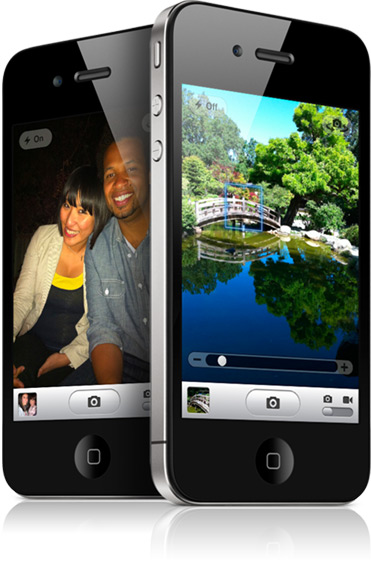 iSuppli, a market research company, has figured out that a single iPhone 4 16GB cost $187.51 to produce.
The most expensive part of the device is the "retina display", with its price standing at $28.50. According to iSuppli, it may have been produced by LG Display. The iPhone 4's A4 processor cost about $10.75 and was made by Samsung Electronics.

Leave a comment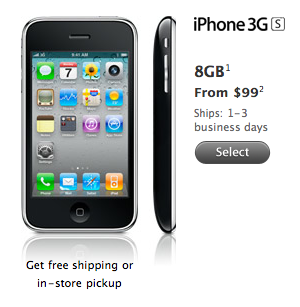 Although it was for the most part overshadowed by the hysteria over the new iPhone 4, Apple had another "new" launch last week – the $99 iPhone 3GS 8GB with iOS 4 support.
Well, obviously it's "last year's model", but just a couple of days ago it was still the best iPhone in the world quite capable of competing with much newer devices. Now with the help of iOS 4 iPhone 3GS supports folders, multitasking, and other cool features, and it's only for $99.

Leave a comment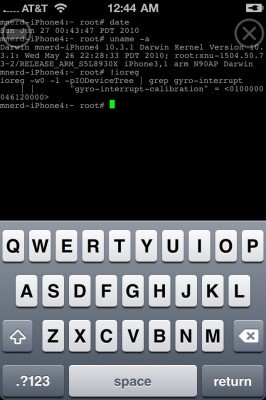 Congratulations to all iPhone users. iPhone 4 has been successfully jailbroken. iPhone hackers @planetbeing and @chpwn has managed to get root access on the device using @comex's userland jailbreak method. However do not expect new jailbreak utility soon. @p0sixninja has confirmed that it cant be released in its current shape because it contains some of Apple's proprietary code:
@i_Enthusiast the jailbreak shown is a more of a stepping stone for us, it can't be released because it includes some of apples software
You should not expect the carrier unlock soon too. This is because iPhone 4 uses a new baseband OS, which will require a complete rewrite for ultrasn0w unlocking tool:

Leave a comment