News tagged 'application'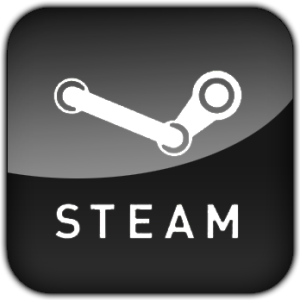 Today Valve announced that starting September 5 it will expand its gaming marketplace Steam to include non-game software. The expansion of Steam store to other types of applications could pose a serious competition for other software marketplaces such as Mac App Store. From a press release:

Leave a comment

Nitrous is a new tweak from Joe Jordan that unlocks the Nitro Javascript engine to give third party iPhone apps like Google Chrome, Twitter and others a speed boost.
The Nitro JavaScript engine is an advanced bytecode JavaScript engine that makes web browsing fast. It powers Safari on OS X and iOS. Unfortunately Nitro is only available to Apple apps such as Safari and iBooks. Nitrous tweak lets you grant this access to other apps.

Leave a comment


Mountain Lion launched on the Mac App Store last Wednesday as a $19.99 upgrade from Lion or Snow Leopard has been downloaded more than 3 million times in its first four days, the company announced on Monday.

Leave a comment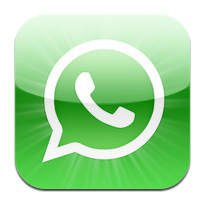 The popular messaging app, WhatsApp, has been made free for a limited time only. Grab it while you can, before it goes to the normal $0.99 price.
WhatsApp Messenger is a cross-platform smartphone messenger currently available for iPhone and other smartphones. The application utilizes push notifications to instantly get messages from friends, colleagues and family. Switch from SMS to exchange messages, pictures, audio notes and video messages with WhatsApp users at no cost. All features are included without the need for extra in-application purchases.

Leave a comment


With the yesterday's Mountain Lion launch, Apple updated its iWork productivity suite, as well as iPhoto, iMovie and Aperture. Updates for Pages, Numbers, and Keynote include support of the high-resolution Retina display on the next-generation MacBook Pro.
New features in Pages 4.2, Numbers 2.2, and Keynote 5.2 according to Apple, are:

Leave a comment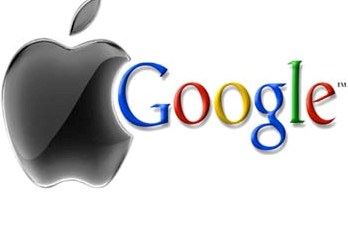 CEO of Apple Tim Cook has said that he think other companies should "invent their own stuff" instead of copying inventions created by Apple.
Kent Walker, General Counsel of Google disagrees, and this month send a letter to Judiciary Committee of US Senate saying that commercial inventions that influence "consumer welfare" should be treated the same way as technical patents.

Leave a comment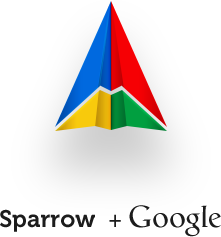 Google has recently acquired alternative email client Sparrow. Sparrow has already posted a statement on their website:
We're excited to announce that Sparrow has been acquired by Google! We care a lot about how people communicate, and we did our best to provide you with the most intuitive and pleasurable mailing experience. […]

Leave a comment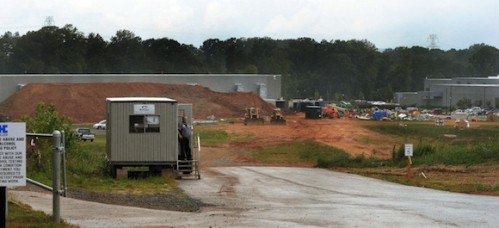 In March, Apple filed an application for permit to build a "tactical data center" to be located at the site of the company's existing data center in Maiden, North Carolina. Such tactical data center is expected to locate at the relatively small area of 20,000 square feet. The Hickory Daily Record that discovered Apple's filling now issued a new report revealing more details on Apple's plans.

Leave a comment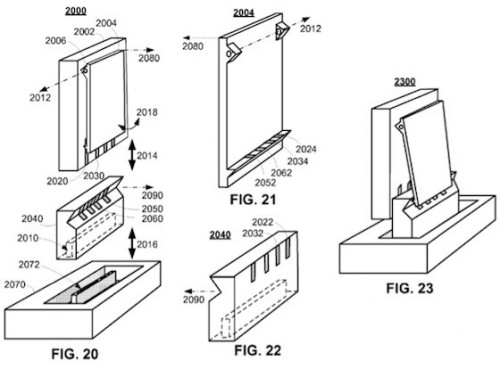 Appleinsider has found a very interesting Apple's patent that was originally filed in January 2011 and reveals the company's interest in using the iPod nano's clip as a charging and docking mechanism. Apple wants to eliminate the need for a dedicated docking port on the bottom edge of the device.
By incorporating electrical contacts into the clip and using a dock adapter to provide compatibility with Apple's current docking stations, the clamping action of the iPod nano's clip could hold the device in position for charging purposes.

Leave a comment


The code found in the iOS 6 Beta shows that Apple's new Maps application may be making its way to OS X in some form. The evidence was discovered by the developer Cody Cooper through the to several older Intel graphics solutions for which map features such as shading are disabled. Though, it is unclear exactly what form Apple's maps would take on the Mac and whether the references are simply for hooks into map-enabled apps on OS X or if there is some more significant mapping solution coming to the Mac.

Leave a comment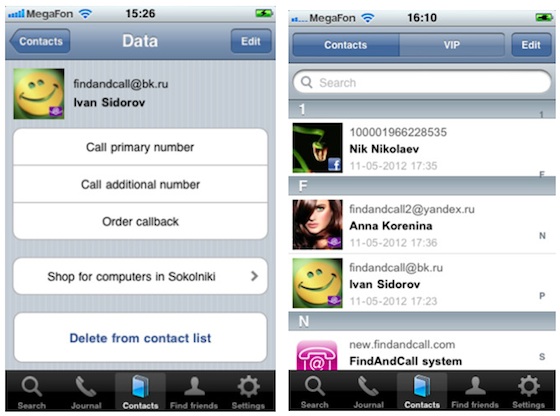 Today Russian security company Kaspersky Lab reported that they had been notified about an app available in Google Play store (for Android) and Apple's App Store that was quietly gathering data from user's address book and sending it to the remote servers. Then the developer's servers were sending SMS spam messages to contacts from the address book advertising the app, with the "From" field being filled with the mobile phone number of the original user.

Leave a comment, read comments [1]

This step-by-step tutorial will guide you through the process of creating Apple ID without using your credit card right on your iPhone, iPod Touch or iPad. This Apple ID is necessary to get free applications from AppStore.
Open the App Store on your device.
Find a free application on the App Store.
Important: Before proceeding to the next step, you must download and install the free application by tapping Free followed by tapping Install.

Read the rest of this entry »

Leave a comment, read comments [1]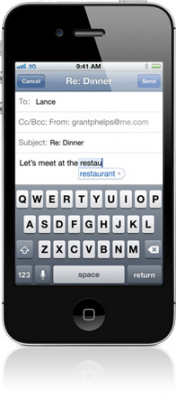 The U.S. Patent and Trademark Office published three patent applications filled by Apple and confirming that the company continues to research technologies that would contribute to improved accuracy of the autocorrect feature on the iPhone.
Application No. 12/976834, titled "Combining timing and geometry information for typing correction," describes a process for using keystroke geometry and timing to better detect a user's intended input.  Any typed string could be analyzed for use in either autocorrection or autocompletion.

Leave a comment


Shortly after release of the updated MacBook Airs, a number of users reported that their machines were frequently crashing. Gizmodo noted this week that the issue was caused by the Chrome browser. One Genius technician said that the problem was "the specific combination of Intel HD 4000 chip + flash + Chrome." Moreover, Google has recently accepted responsibility for a kernel panic issue on Apple's new MacBook Airs. Apple is aware of the issue and planning to release a patch soon.

Leave a comment