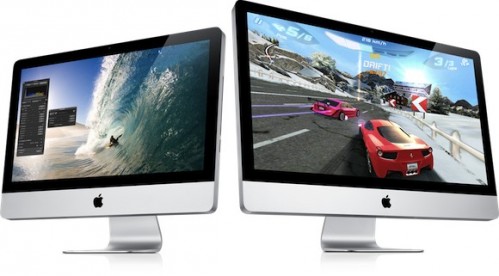 The first iMac 2011 benchmarks already appeared on Geekbench's website, revealing good performances for the new machines with results sometimes (depending on the model) above 2010 Mac Pros and early-2011 MacBook Pros.

Leave a comment

Only couple days ago Apple released new iMacs with Sandy Bridge possessors and Thunderbolt technology. iFixit's team, of course, immediately started tearing down a 21.5-inch model.  They  found that this model iMac opens in the same way as previous generations by pulling off the magnetically-held glass and removing the screws holding the LCD in place.

Leave a comment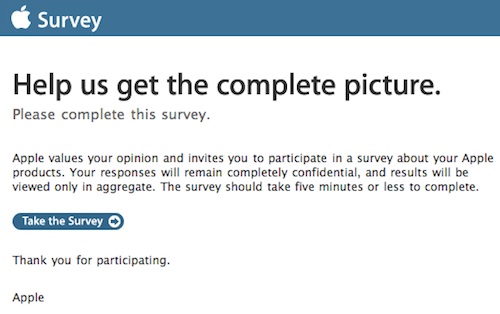 Several users in the past week received email invitations from Apple to join a new customer feedback program called "Pulse", aimed at providing "input on a variety of subjects and issues concerning Apple."
Apple values your opinion and invites you to participate in a survey about your Apple products. Your responses will remain completely confidential, and results will be viewed only in aggregate. The survey should take five minutes or less to complete.

Leave a comment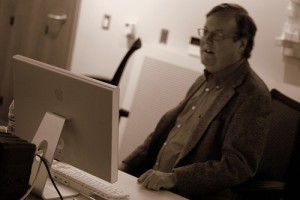 As noted by GigaOM, Apple has hired audio pioneer Tomlinson Holman to head up the company's audio projects.
Apple has reportedly hired Tomlinson Holman as its new audio chief, according to a tweet by Leo Laporte Wednesday morning. Laporte said he had it "on good authority" that Holman "is joining Apple to run audio." Holman is the brain behind Lucasfilm's THX sound, and the world's first 10.2 surround sound system. Apple had yet to respond to a request for confirmation as of this writing.

Leave a comment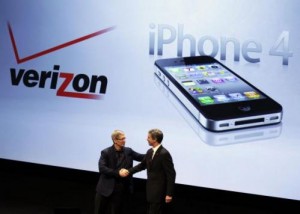 According to 9to5Mac, Apple wants to provide convenience to their iPhone users and is negotiating with Verizon about delivering over-the-air iOS updates starting with iOS 5.
Multiple sources say the new feature will debut in iOS 5, meaning iOS 5 will not come over-the-air but following point updates to it will. Just like tethering in iOS 3, Apple has the technology but cannot just unleash it everywhere. Apple and Verizon Wireless are said to have been in talks over these wireless software updates since early this year. Sources could not comment on whether or not Apple is negotiating similar deals with AT&T or international iPhone carriers.

Leave a comment


Many sources claim that Apple plans to incorporate 3D technology into the next-generation iPad.
The fact that the iPad 3 is 3D is a dead cert, one Hollywood insider close to the big movie studios told RCR, adding that the screen would be the real magic. She went on to say that the big film studios were currently running around like blue arsed flies trying to gear up to release plenty of 3D content in time for Apple's next launch.

Leave a comment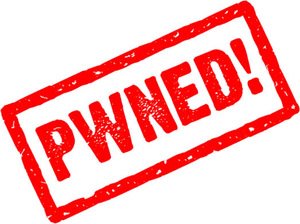 Several hackers confirmed that recently released iOS 4.3.3 is still vulnerable, Apple did not fix the I0n1c jailbreak. Utilities will be released as soon as I0n1c compiles new jailbreak binaries for iOS 4.3.3.
Untethered jailbreak will be available for iPhone 3GS, iPhone 4, iPad 1, iPod Touch 3G, iPod Touch 4G.

Leave a comment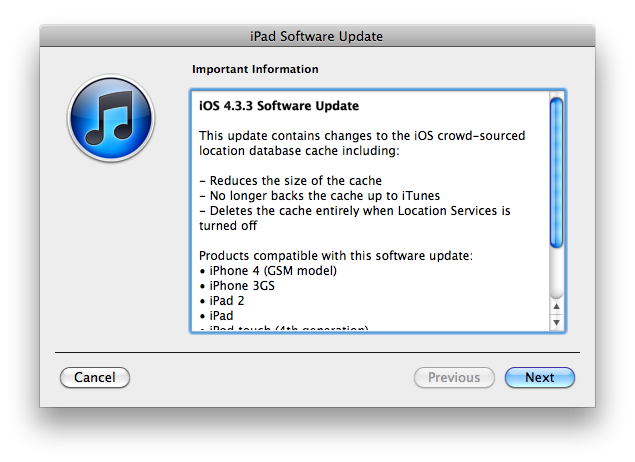 Today Apple released new iOS 4.3.3. It fixed the recently found tracking issue. New iOS 4.3.3 reduces the size of the tracking cache, doesn't back it up to iTunes and turns it off when you tell it to turn off. Here are the direct download links:

Leave a comment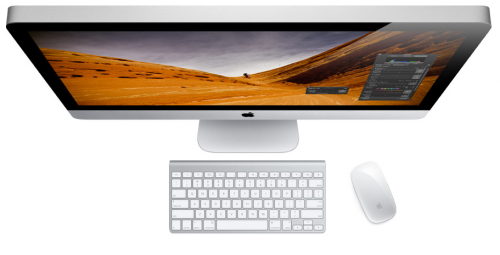 Yesterday, on May 3 Apple has unveiled its new iMac desktops, which are up to 70% faster that its previous generation. Apple's senior vice president of Worldwide Product Marketing was traditionally excited to present new devices:
"Our customers love the iMac's aluminum enclosure, gorgeous display and all-in-one design. With next generation quad-core processors, powerful new graphics, Thunderbolt technology and a FaceTime HD camera, we've made the world's best desktop even better."
Anyway, let's briefly look at the specs of new iMacs:

Read the rest of this entry »

Leave a comment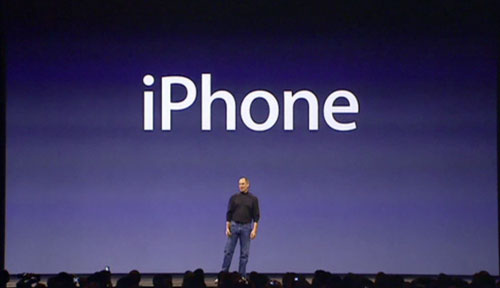 Today MacRumors reported that Apple won't release the next-gen iPhone this summer. Here is what they've heard from anonymous AT&T customer care representatives:
"Apple has informed us that they do not plan to release the iPhone in the June to July timeframe, though there will be a newer version in the future. Unfortunately, we have not been given a release time for the new phone. We will release this information on our website when it is available to us."

Leave a comment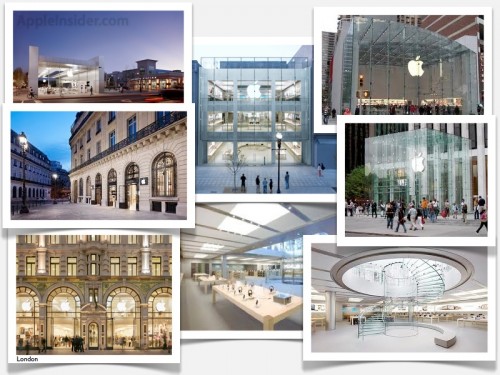 Yesterday, on May 3 Needham & Co analyst Charlie Wolf sent a note to his clients, where he reveals that Apple retail stores made only 12.9% of worldwide revenues for the company in March. Due to the increased number of distribution points, such as big-box retailers and international carrier stores the revenue has declined since the second quarter of 2008, when the revenue share from retail stores was 21.6%.

Read the rest of this entry »

Leave a comment

When it came to the third wedding anniversary, Sean Ohlenkamp of Toronto decided to make an interesting present to his wife and placed a folder on her desktop. Video above unveils what she discovered when opened it.
Here is how Sean explains she reacted:
"She liked it. Wasn't too happy about me clearing all her icons off her desktop but she liked it. We enjoy doing things with or for each other instead of buying gifts."

Leave a comment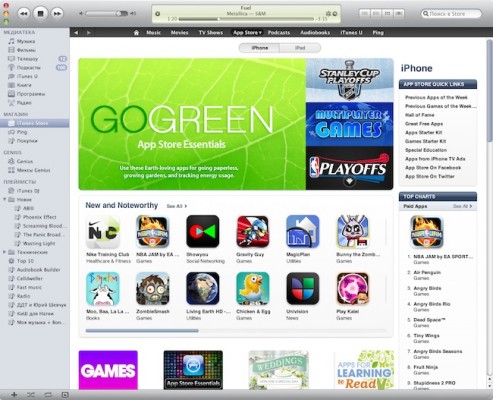 Recently Apple has made changes to its app policy and focused on making the iOS App Store the most attractive rather than simply the biggest.
Lately the company has banned the idea of "incentivized app installs", which was used by certain game developers to prompt players to install other apps if they want to continue playing. Because of the incentives some apps become artificially popular and don't reflect the actual situation in top games chart, for instance.

Read the rest of this entry »

Leave a comment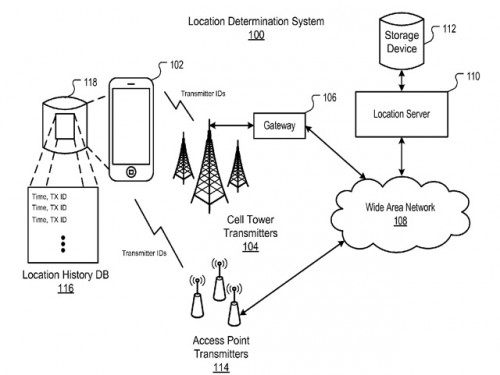 Leander Kahney from CultOfMac found the patent application which may throw even more light on the recently found iPhone tracking issue.
The application is entitled "Location Histories for Location Aware Devices" and was filed back in September 2009. It describes technologies and methods that allow to track the location of such devices as computers, game consoles, MP3 players and, certainly, iPads and iPhones.
According to the document a location aware mobile device may collect transmitter IDs and other network information over time. This information will be then translated to estimated position coordinates of the device if the user requests. A user or application also may get an access to location history or its part only in a map view.

Read the rest of this entry »

Leave a comment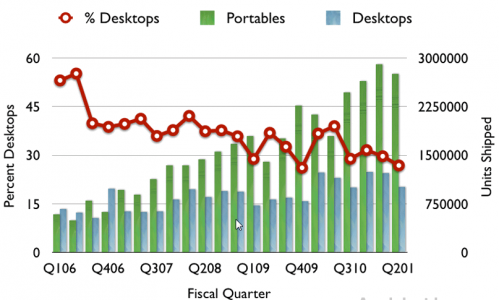 According to AppleInsider, Apple may introduce next-generation iMacs with the newest Intel processors as soon as on Tuesday, May 3.
People familiar with the matter told the devices will sport the first-gen Intel Core i processors, new high-speed Thunderbolt port and second-generation Core i chips.

Read the rest of this entry »

Leave a comment