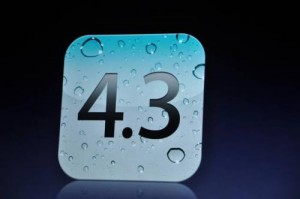 During yesterday's iPad 2 media event Apple announced that the new iOS 4.3 is to be released on March 11th.
"With more than 160 million iOS devices worldwide, including over 100 million iPhones, the growth of the iOS platform has been unprecedented," said Steve Jobs, Apple's CEO. "iOS 4.3 adds even more features to the world's most advanced mobile operating system, across three blockbuster devices-iPad, iPhone and iPod touch-providing an ecosystem that offers customers an incredibly rich experience and developers unlimited opportunities."
iOS 4.3 will include a number of new features such as:

Leave a comment

Engadget posted several videos, that show Apple iPad 2 in action. It is really fast. Take a look:
Here's another video of iPad design:

Read the rest of this entry »

Leave a comment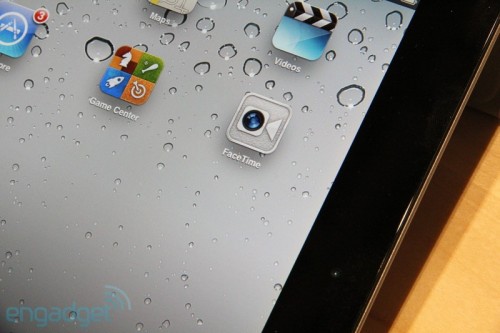 Here's more iPad 2 photos - 22 close-ups:

Leave a comment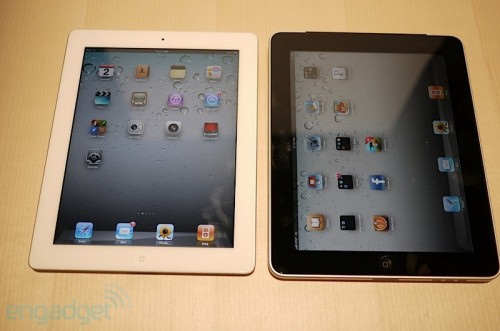 Here is a nice gallery of 38 Apple iPad 2 photos:

Leave a comment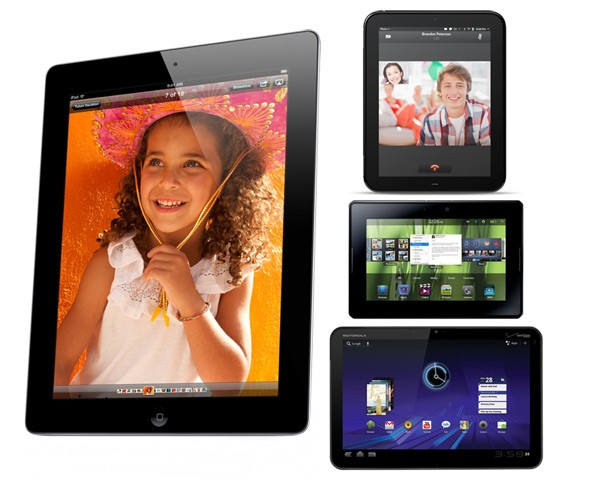 Since Apple today announced iPad 2, it is a good time to compare it with other devices on the market. Let's see the spec diffs of Apple iPad 2, Motorola Xoom, HP TouchPad and BlackBerry PlayBook:

Leave a comment

Apple has just made its second-generation iPad official! It features a 1GHz dual-core A5 chip. The new CPU is said to be up to twice as fast, with graphics performance up to nine times better than on the original iPad, while power requirements have been kept the same. Battery life is expected to be the same - Apple is promising 10 hours. Pricing has been left unchanged, starting at $499.
The new tablet will come with an HDMI output capable of 1080p, but it requires $39 adapter. There's an enlarged speaker grille on the back though resolution remained the same as the original iPad's 1024 x 768.
iPad 2, finally, has two cameras, both front and rear! 720p video recording at 30fps will be available from the rear-facing camera, which can also do a 5x digital zoom. The front-facing camera will record at VGA resolution 30fps. FaceTime is supported on the iPad 2.

Leave a comment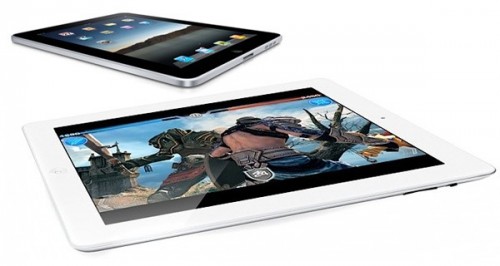 Apple found plenty of things to tweak and update on it's iPad. We didn't get new ports, there is no Thunderbolt, the screen and resolution is the same, however the iPad 2 is thinner and lighter somehow even more powerful, it's faster with 1GHz dual-core Apple A5. Here's first look breakdown of the key spec differences:

Leave a comment

Here's first Apple iPad 2 promo video from Apple official site:

Leave a comment

Apple just published a video that shows iPad 2 Smart Cover in action. Take a look:

Leave a comment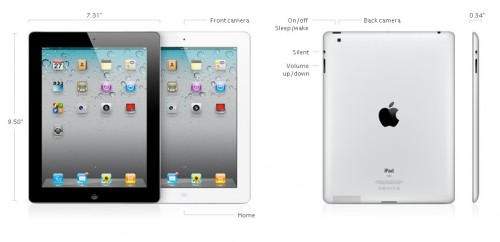 Models

Size and Weight1

Height: 9.50 inches (241.2 mm)
Width: 7.31 inches (185.7 mm)
Depth: 0.34 inch (8.8 mm)
Weight: 1.33 pounds (601 g)

Height: 9.50 inches (241.2 mm)
Width: 7.31 inches (185.7 mm)
Depth: 0.34 inch (8.8 mm)
Weight: 1.35 pounds (613 g)
Weight: 1.34 pounds (607 g) (Verizon)

Storage2

16GB

32GB

64GB

16GB

32GB

64GB

Leave a comment

Leave a comment



Today DigiTimes has reported new numbers on Apple's sales, which reveal that the company has currently from 300,000 to 400,000 next-gen iPads available.  It is also expected that in the Q1 of 2011 Apple will ship 6-6.5 million iPads, with approaching to 40 million for the 2011 in general.
It was reported that in January and February Apple ordered 1.7-2 million iPads, and 2 more million units will be shipped in March.

Read the rest of this entry »

Leave a comment

Here's on-line liveblogging Apple's iPad 2 from our colleagues AppleInsider.com:
Start's at:
08:00AM - Hawaii
10:00AM - Pacific
11:00AM - Mountain
12:00PM - Central
01:00PM - Eastern
06:00PM - London
07:00PM - Paris
09:00PM - Moscow
11:30PM - Mumbai
03:00AM - Tokyo (March 3rd)
05:00AM - Sydney (March 3rd)

Leave a comment


Here is a iPad 2 photo gallery. These photos were published Chinese site. We don't know if it's a real iPad 2. Let's take a look:

Leave a comment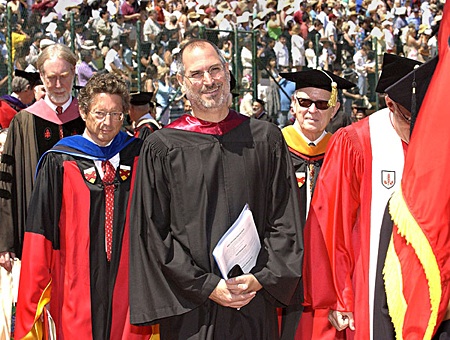 The Telegraph reports that Apple Chief Executive Steve Jobs was close to being knighted for his services to technology by the Queen of the United Kingdom in 2009. Unfortunately or fortunately for Jobs, his nomination was blocked by Gordon Brown, who served as Prime Minister at the time, because the Apple co-founder apparently turned down an invitation to speak at a Labour Party conference. Apple was aware of the proposal that till that moment reached the final stage of approval.
"The former MP was told by Downing Street that the decision was related to a failed attempt to attract Mr. Jobs to Labour's annual conference," the report said. "Given his status as a superstar of business and technology, such an appearance would have been viewed as a coup for Mr. Brown."

Leave a comment