Pod2g has posted a photo confirming the successful untethered jailbreak of the iPad 2 on iOS 5.0.1.
Recently pod2g posted a video showing the successful untethered jailbreak of the iPhone 4S on iOS 5.0.1.
Release of the jailbreak is expected in a few days. We'll let you know as soon as it is available!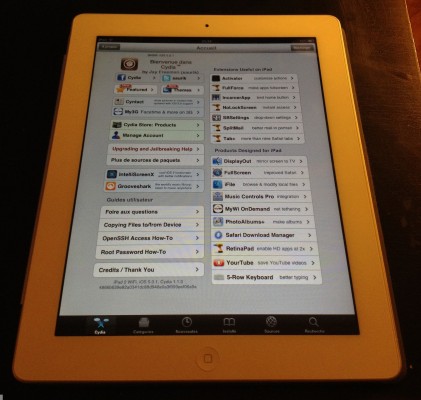 Leave a comment, read comments [8]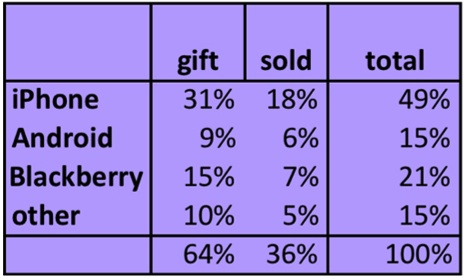 AllThingsD reports on a survey made by Consumer Intelligence Research Partners (CIRP) which analyzes the impact of the market for iPhones that are given away or resold when users buy the latest models. The survey looked at users upgrading to new iPhones beginning with the launch of iPhone 4S in October and found that 53% of those customers had returned their used iPhones to the secondary market.

Leave a comment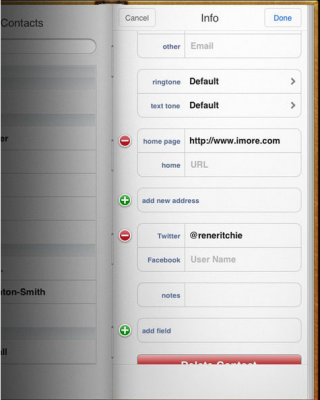 iMore dug through the recently released third beta of iOS 5.1 and found evidence showing that Apple could add a deeper iPhone and iPad integration with Facebook into a future operating system update. In one screenshot shown for the iOS Contacts application, there is an option to enter a person's Facebook user name right below their Twitter account. The same deeper integration was provided for Twitter that was one of the most-touted features of iOS 5, which was publicly released last October.
Deep integration with the social networking service allows users to quickly post Web links from Safari or pictures saved in the Photos application to Twitter. Presumably, future iOS integration with Facebook would offer similar functionality, making it easier for users to share information with their friends on the popular website.
The pre-release build of iOS 5.1 also reportedly includes references to new iPad models that are named in the code such as "J1AP" and "J2AP." The references corroborate with rumored code-names of "J1" and "J2" that were first reported last November, when it was said that Apple was secretly working on two new iPad models.

Leave a comment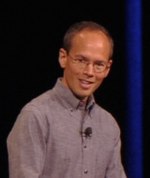 The Wall Street Journal reports that Roger Rosner is the executive in charge of Apple's digital textbook tools. Rosner is a Vice President for Productivity Applications at Apple, such as Pages, Numbers and Keynote. He joint Apple in 2001, prior he was CEO of Bluefish Labs, a software development firm that Apple purchased.
Prior to working on the textbook service, Rosner was in charge of Pages, Numbers and Keynote -- Apple's iWork suite of office applications. Jessica Vascellaro writes for the WSJ:

Mr. Rosner's involvement is a sign of how strongly Apple intends to emphasize textbook creation, in a move to change the type of educational content that exists on the market. It also underscores how as textbooks—and all media—goes digital, it is increasingly important for tech companies to get media companies to create digital content with their software or in formats compatible with their services and devices.

Whether Mr. Rosner, whose LinkedIn profile pegs him at Apple for more than a decade, will take the stage on Thursday remains unclear. If so, audiences may remember him from Apple's Worldwide Developers Conference this past June, where he demonstrated features of iCloud, the company's online syncing and storing service.

Leave a comment


DigiTimes reports, citing its sources, that Apple has decreased shipments of iPad 2 displays from 16 million panels in the third quarter to 10 million panels in the fourth quarter of 2011 and to 7-8 million panels in the first quarter of this year. This means that by the end of this year the production of Retina displays for iPads 3 with resolution of 2048x1536 pixels will surpass that of panels for iPads 2.

Leave a comment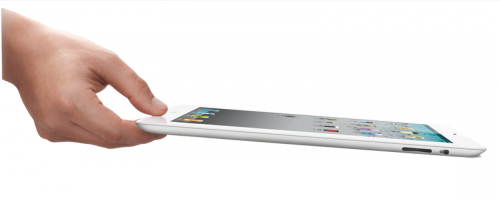 Japanese website Macotakara reported today that Apple is planning to hold an earlier-than-expected special event to unveil a so-called "iPad 3" along with iOS 5.1 in early February. Despite a rumored early February introduction, the report claims that the new iPad would still launch in early March, much like the iPad 2 in 2011. Last year, the iPad 2 was unveiled in a media event held on March 2 and was released on March 11. Apple seems to want its customers to wait little bit longer for the next-generation iPad.  The delay might be caused by the fact that Chinese factories will be shut down to celebrate that country's New Year. This year's festival is earlier than usual, and runs from Jan. 23 through 28.
Recent reports have suggested that Foxconn and Pegatron will begin shipping the first "iPad 3" units in early March. Rumors leading up to the anticipated iPad unveiling have generally pointed toward a March launch of the device, but a month long wait time between the unveiling and sale of a new iPad would be a change from Apple's approach in 2011.
Different sources have generally agreed that the next iPad will support a new high-resolution "Retina Display"  and that Apple will continue to sell the current-generation iPad 2 at a reduced price.

Leave a comment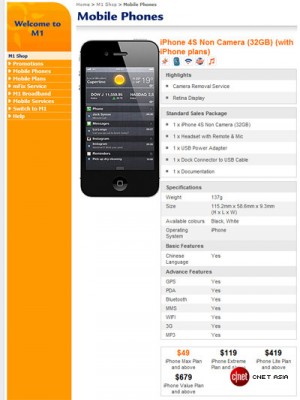 Wireless operators in Singapore are preparing for the launch of an iPhone with removed cameras to market the device to military personnel. Such persons are not allowed to bring camera-equipped smartphones to army camps. And if taking in account that male citizens between the ages of 18 and 21 are obliged to do a 24-month military service, so it is quite large target audience.
One of Singapore's three major wireless operators (M1), confirmed work on a "Non Camera" iPhone 4S last week when it temporarily posted product pages for the modified device, as noted by CNet Asia (via The Verge). The device would sell for S$49 ($38) more than its camera-equipped counterpart. Depending on the monthly plan chosen with a two-year contract, the no-camera iPhone 4S was listed as selling for between S$49 and S$679.

Leave a comment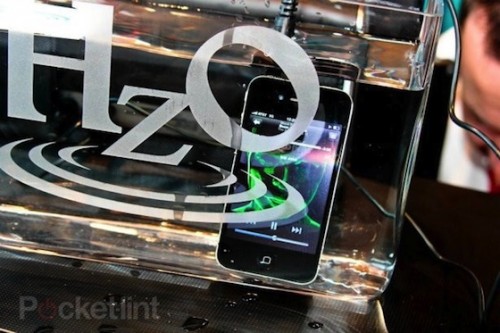 HzO, the maker of a "WaterBlock" technology," was promoting its nano-scale film barrier at last week's Consumer Electronics Show, pitching it as a potential solution to waterproof expensive electronic equipment. HzO's WaterBlock technology protects the insides of devices on a molecular scale. It has been used in demonstrations to protect a number of Apple products, including the iPhone 4S, iPads and iPods, after the material has been applied to the devices in a vacuum deposition process they were submerged into water and remained in working proper order. The company also confirmed that it is in talks with Apple about using its material in future devices, including the iPhone.
While speaking to attendees at the show, officials with HzO said that Apple is among the companies that have shown interest in the water repelling technology, according to Pocket-lint. Company officials said Apple was interested in making a future iPhone waterproof, potentially with a sixth-generation model expected to be released later this year. "We expect HzO to be in next season's phones," the company reportedly said.

Leave a comment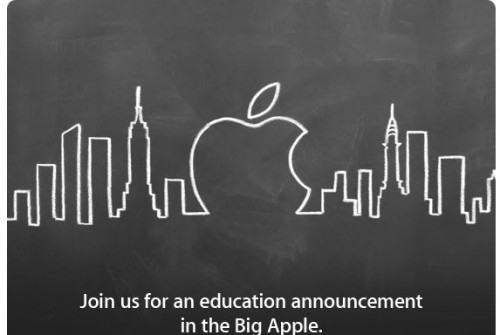 This week, on Thursday, January 19, Apple plans to hold its education-related media event. Last week Apple sent out invitations for the event with a tagline stated that the company would make an "education announcement in the Big Apple." The multiple reports are claiming that the company could announce an initiative to help textbook makers produce interactive ebooks for the iPad, with some sources calling the initiative "Garageband for e-books."
ArsTechnica reported on Monday that its sources are claiming that Apple will release a simple app that makes e-book publishing as easy as recording a song in GarageBand. Inkling CEO Matt MacInnis, who worked on education projects at Apple before leaving to focus on interactive e-books, also confirms the rumors, because he dosn't believe that Apple would start releasing content to replace, for example, textbooks, the company is likely to provide content production tools, similar to its own Logic or Final Cut Pro software.

Leave a comment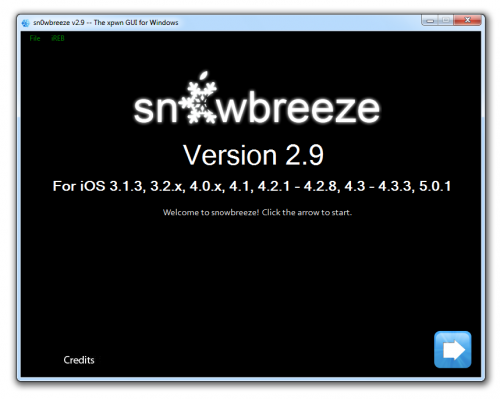 iH8sn0w has released new version of popular jailbreak utility Sn0wBreeze 2.9. Sn0wbreeze is used to create a custom firmware with jailbreak and preserve iPhone modem (baseband) version for unlock. New version 2.9 adds support for untethered iOS 5.0.1 jailbreak as well as support for all firmwares supported by previous versions of sn0wbreeze.
For now Sn0wBreeze 2.9 supports untethered jailbreak for iOS 3.1.3, 3.2.x, 4.0.x, 4.1, 4.2.1 - 4.2.8, 4.3 - 4.3.3 and 5.0.1. Supported devices are: iPhone 2G, iPhone 3G, iPhone 3GS, iPhone 4, iPad 1, iPod Touch 2G, iPod Touch 3G, iPod Touch 4G.

Leave a comment, read comments [14]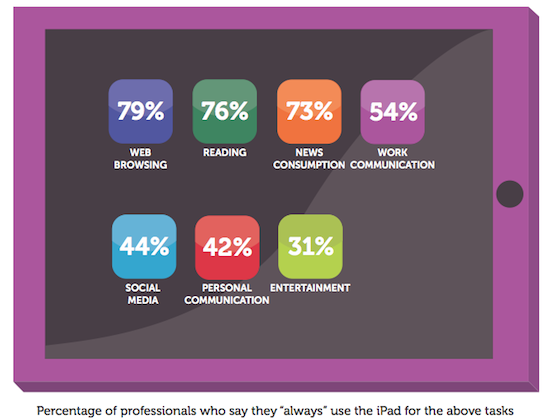 Research firm IDG published a new survey showing that iPad is very popular tool among business and IT professionals. According to the global survey, which is available for download, 91% of respondents "always" or "sometimes" use the iPad at work. Consumers and professionals both use the iPad for media consumption, and in the case of pros is chiefly work-related and text-based.

Leave a comment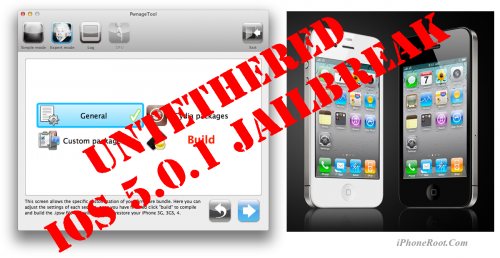 UPDATE: Apple released iOS 5.1 firmware. Apple has stopped signing iOS 5.0.1, so you can NOT restore to 5.0.1 any more. If you are on 5.0.1 you can jailbreak with RedSn0w.
Using this tutorial you will be able to untether jailbreak iOS 5.0.1 running on iPhone 4. Pwnagetool will also preserve baseband version if you need carrier unlock. This tutorial uses PwnageTool 5.0.1 for Mac OS X.

Leave a comment, read comments [68]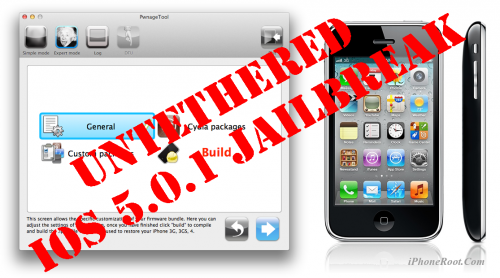 UPDATE: Apple released iOS 5.1 firmware. Apple has stopped signing iOS 5.0.1, so you can NOT restore to 5.0.1 any more. If you are on 5.0.1 you can jailbreak with RedSn0w.
Using this tutorial you will be able to untether jailbreak iOS 5.0.1 running on iPhone 3GS. Pwnagetool will also preserve baseband version if you need carrier unlock. If you have updated the baseband to version 06.15, you can use this tutorial to update to iOS 5.0.1. This tutorial uses PwnageTool 5.0.1 for Mac OS X.

Leave a comment, read comments [9]


As French magazine AixEnProvence.fr reports (via ifoAppleStore), Apple plans to build a new store in Aix-en-Provence in France. According to the renderings, a one-store building will be relatively small one compared to other Apple stores and will be constructed on a broad stone plaza. Apart from the tan-colored rear wall, the store will be entirily encompassed with transparent glass. A second rendering depicts the store with a fountain that is similar to the the Fifth Avenue plaza fountain in New York. Reports note that the new location could be open in the end of 2012 or in early 2013.

Leave a comment

Leave a comment