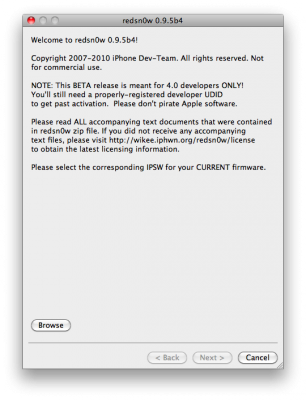 Apple recentrly released new version of iPhone OS 4. it is called iOS 4.0 GM. Here is an update from DevTeam about iOS 4 jailbreak:
For those who can legitimately activate to the iPhone3G 4.0GM seed, the "point to previous IPSW" redsn0w trick works and will jailbreak your 4.0GM. The "trick" is to point redsn0w at the 4.0beta4 IPSW instead of 4.0GM (do this after you've updated to 4.0GM and activated through the new iTunes 9.2 on your Mac). Since the carrier unlocks aren't yet supported at 4.0, don't do this if you use yellowsn0w/ultrasn0w/blacksn0w. Many JB apps are still pretty buggy in 4.0, so again this is mostly useful only for developers of those JB apps.

Note: If you're experiencing MobileSafari crashes, double check that you're running the version at the bottom of this page.

For those without legit iPhone3G 4.0GM seed access, please wait until the full public 4.0 release for updates to the jailbreak tools.
You can download redsn0w 0.9.5.b4 here.

Leave a comment

Leave a comment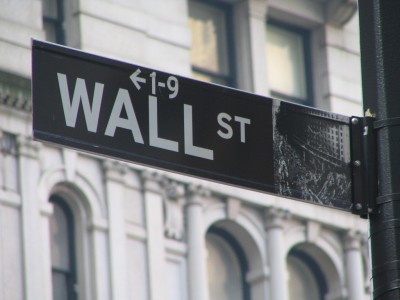 After yesterday's introduction of iPhone 4 most of the Wall Street analytics expressed their opinions about new device. Everybody is satisfied and certain about new handset's upcoming popularity and that it will boost sales for Apple again. Here are the words of people to whom we are referring frequently.

Read the rest of this entry »

Leave a comment

Leave a comment

WWDC keynotes are usually carefully orchestrated. However Steve Jobs faced some network troubles.
Apple attempted to do their demo over Wi-Fi, but as you can see couldn't manage to get things up and running due to overload. So Jobs had to ask everyone in the audience to shut off their Wi-Fi so the show could go on.

Leave a comment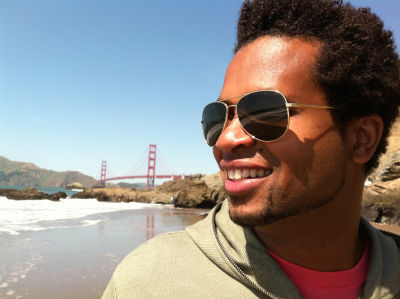 This is a photo taken with the new iPhone 4's backlit sensor camera. Click to enlarge to its original resolution 2,592 x 1,936. We can see that the quality in optimal conditions is very good. Apple claims the photo is real and was not modified.
This is the EXIF data:

Leave a comment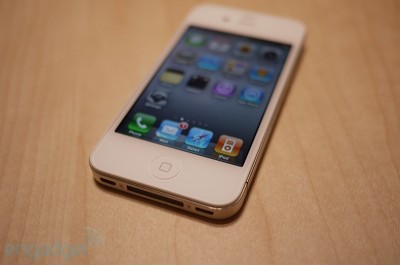 We've published the black iPhone 4 photo gallery. Here are several photos of the white iPhone 4 directly from WWDC 2010:

Leave a comment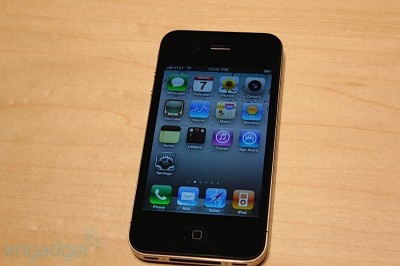 Here is a nice gallery of the black iPhone 4 directly from WWDC 2010:

Leave a comment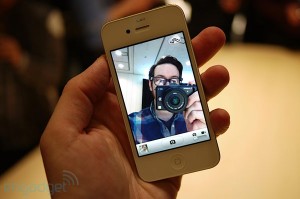 Engadget published a video demo of the iPhone 4 running its FaceTime video chat app:

Leave a comment

Here's an official video from Apple's youtube channel:
People have been dreaming about video calling for decades. iPhone 4 makes it a reality. With the tap of a button, you can wave hello to your kids, share a smile from across the globe, or watch your best friend laugh at your stories — iPhone 4 to iPhone 4 over Wi-Fi. No other phone makes staying in touch this much fun.

Leave a comment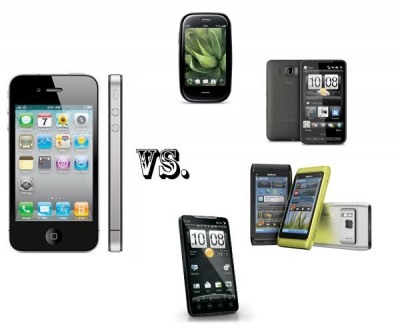 We know how the new iPhone 4 compares to the iPhone 3GS. Now it is time to size it against its fiercest competitors from all the major platforms. Take a look at the results against the HTC EVO 4G, Nokia N8, Palm Pre Plus and HTC HD2:

Leave a comment, read comments [1]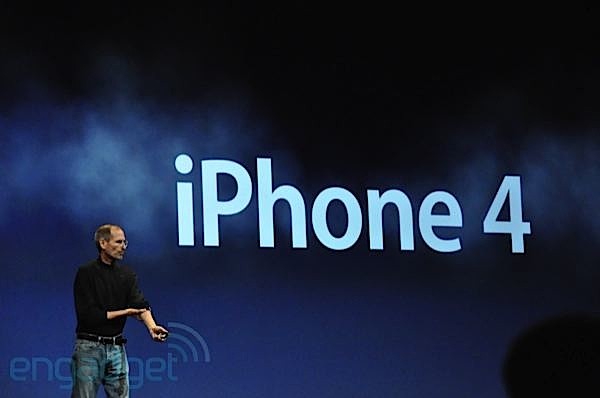 So iPhone 4 is finally unveiled and what do we have in it? Here is a list of hardware upgrades:

Read the rest of this entry »

Leave a comment

Leave a comment

Leave a comment

Leave a comment