According to the latest Localytics report, Apple's iPhone 5c is slowly, but steadily gaining popularity. One week after the iPhone 5s and 5c release, however, the new flagship has been far ahead of its plastic counterpart.
Now some figures - 7 days after the initial launch, there has been 3.3 active iPhone 5s' for each iPhone 5c in the world. Things have changed since that time and what we have today is 2.3 iPhone 5s units for each 5c sold. Looks like people have finally understood that the plastic iPhone is a pretty functional device for its price.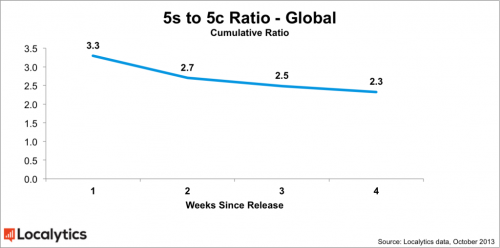 Leave a comment

Jamie Ryan, Apple's former employee, says there's a Surface-style keyboard cover in the works. Ryan has reportedly been speaking to some people at the company, who shared with him the information about prototypes.
It's not clear whether the process is far enough along to make this Tuesdays event but they did say a few different styles had been in testing for a while. This would certainly allow Apple to differentiate the larger iPad from its little brother and market it as the more 'pro' of the 2. Apple already sells a Bluetooth keyboard that functions perfectly with the iPad but it's not quite as integrated as Microsofts offering, requiring a lot more bag space.
It is interesting whether Apple will show us the new iPad case on Tuesday or not.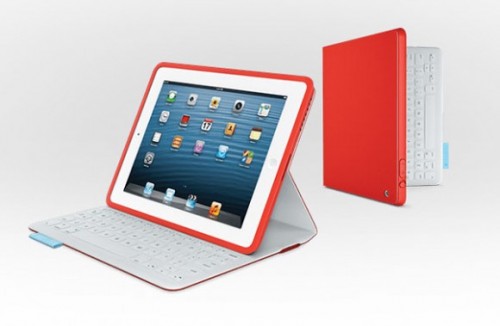 Leave a comment

According to TechCrunch columnist MG Siegler, the company from Cupertino won't show us an updated Apple TV on October 22nd. Still, we shall see the new iPad 5 and iPad mini 2 with Retina display, The Wall Street Journal reports.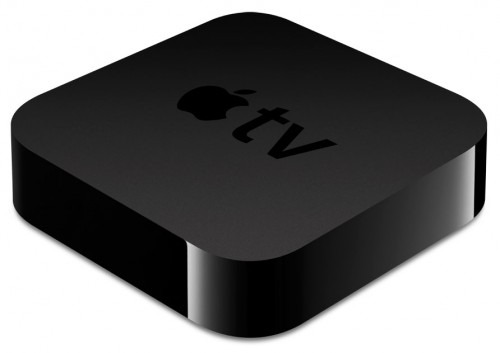 Leave a comment

Apple has released its first TV ad for the new flagship iPhone 5s. This is pretty much the same video that was first shown at the launch of the high-end smartphone is September. It is a bit changed and shortened though.
Similar to the flow of the "plastic perfected" TV ad Apple launched last month for iPhone 5c, the new 5s spot depicts a phone materializing out of a liquid material.
The clip is 30 seconds long and is accompanied with a song called "Ohh La La" by Goldfrapp - an English glam rock band.
You may take a look at the new gold iPhone 5s ad below. What do you think about it? Leave your comments below the article.

Leave a comment

Ming-Chi Kuo of KGI Securities has released another report; it contains some predictions that deal with Apple's iPad media event, which is set for October 22nd. The analyst is famous for his precise predictions, so you'd better read what he expects from the company from Cupertino (via iClarified):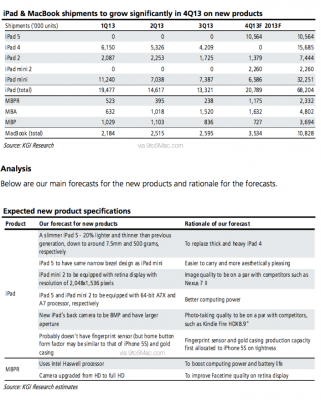 Leave a comment

USA Today claimed on Thursday that iOS 7 is the "most troubled" if to compare it with older versions of the Apple's mobile operating system. However, the journalists were unable to provide at least one expert's conclusion or independent testing result, so looks like such an article was aimed only to draw some attention from the newspaper readers, that's all.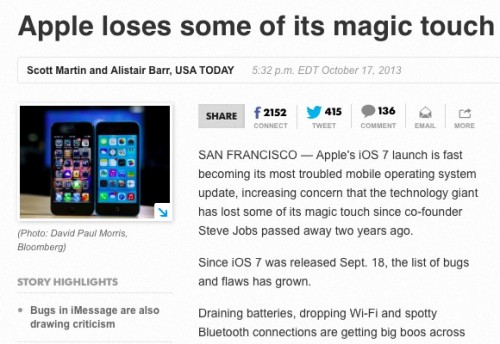 Leave a comment

A guy from California has decided to sue Apple CEO Tim Cook. The user is for some reason dissatisfied with over-the-air update mechanism that makes it easier to get and install the latest version of the firmware.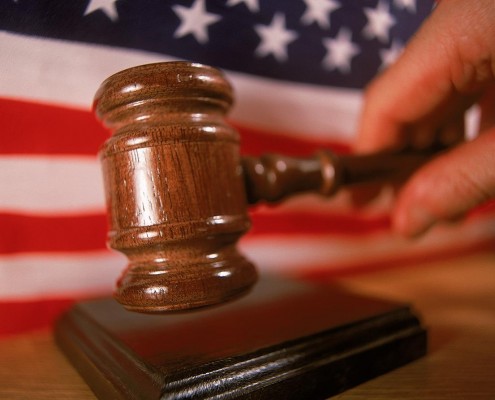 Leave a comment, read comments [3]

Apple released OS X 10.9 Mavericks Server Golden Master to developers on Friday. This means that the company has finally finished working on the new operating system for Macs.
Friday's seed, dubbed build 13S440, comes a little over two weeks after Apple issued the final version of OS X 10.9 Mavericks to developers at the beginning of October.

With both the consumer and server versions of the next-generation Mac operating system seeded, it is anticipated that Apple will soon release Mavericks to the public.
The company from Cupertino still hasn't set the launch date of OS X 10.9 Mavericks, however, the new OS is expected to be released on October 22nd along with the fifth generation iPad and iPad mini 2. Let's wait.


Leave a comment

Sharp will start production of IGZO displays for smartphones at its Kameyama Plant Number 2 by the end of this year. This means that the next generation iPhone as well as the iPad and iPad mini may get a new and a lot better screen - especially since Sharp says it will continue working on IGZO technology in order to use it in production of displays for tablets, notebooks and other portable devices.
Here's what DigiTimes reports:
Using 8G glass substrates, Sharp will be the first company in the world to achieve commercial production of high-definition LCD panels for smartphones, the company said. The highly efficient production levels achievable with 8G glass substrates will be made possible by an optimized production process as well as by IGZO technology's ability to enable smaller thin-film transistors and increased light transmittance.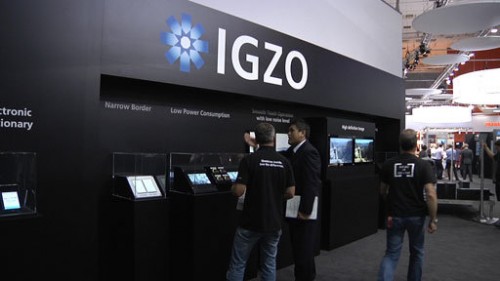 Leave a comment

According to the latest NPD report, Apple is sure to cut the production of the iPhone 5c by 35% and boost the production of the flagship iPhone 5s by 75% soon. Such changes are no doubt caused by poor sales of the plastic model in China and all over the world - people still prefer high-end 5s to less expensive 5c and this is probably a surprise for Apple.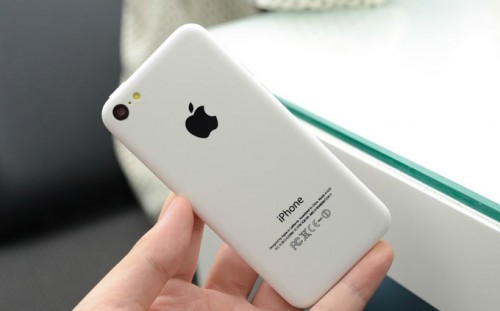 Leave a comment

There have been some rumors connected with iMessage recently. Numerous users and software experts claimed that the service is insecure and Apple, if forced, can easily get access to the instant messages sent by the army of the iPhone, iPad and Mac users. Latest research proved those skeptics were wrong.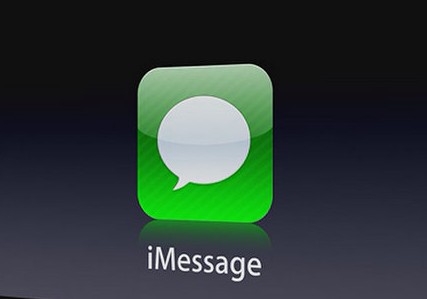 Leave a comment

All of a sudden, Apple has raised the prices of the iPhone 5s and iPhone 5c in France. These strange changes have been made without any official announcements, moreover, the company from Cupertino hasn't yet commented on such a price increase.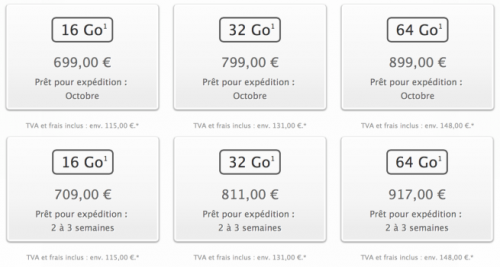 Leave a comment

According to the latest rumors, Apple's new iPad 5 and iPad mini with Retina display that are expected to be launched on October 22nd will at last be available on the T-Mobile network. So far, only three major U.S. carriers - AT&T, Verizon and Sprint - have offered cellular service on iPad.
iClarified reports that:
T-Mobile CEO John Legere tweeted earlier today that he is "excited" for October 22, along with a link to an article announcing Apple's October 22 event -- hinting that the carrier may finally have Cellular support on iPads.
Below you can take a look at the tweet that proves everything I've mentioned above.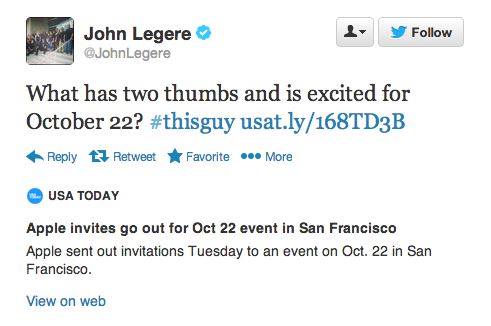 Leave a comment

Apple's second-gen iPad mini with Retina display is expected to be an extremely popular device among customers. Some experts even claim that the new 7.9-inch tablet can easily outsell the full-sized iPad 5, which is likely to be released October 22.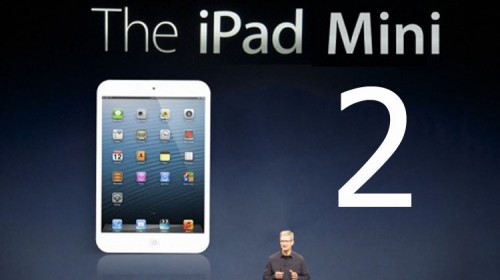 Leave a comment

According to Reuters and The Wall Street Journal, Apple has asked its two main suppliers - Pegatron and Hon Hai - to cut the production of the iPhone 5c in the fourth quarter. Moreover, there's some information connected with the Apple's new flagship that can be found in one of the reports.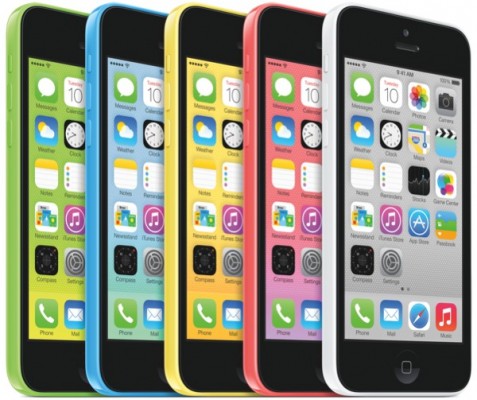 Leave a comment