According to Reuter's report, Foxconn CEO Terry Gou acknowledged that they are struggling to keep up with an enormous demand for the iPhone 5. He said:
"It's not easy to make the iPhones. We are falling short of meeting the huge demand".

Leave a comment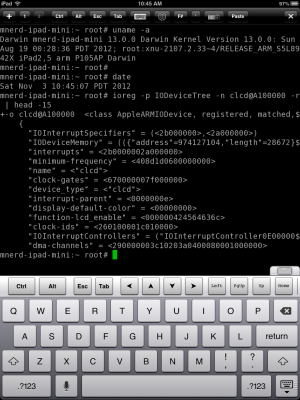 MuscleNerd has announced that the jailbreak developed by chpwn and phoenixdev works on the iPad mini.
the "failbreak" from @phoenixdev @chpwn in action on an iPad-mini http://twitpic.com/ba1ega (why failbreak? see @planetbeing's timeline)
Last month, chpwn revealed that his jailbreak for the iPhone 5 would be reserved as a failbreak. That means it will be limited to jailbreak developers and won't be released to the public. This is being done to make it easier to discover new exploits (which will be used for public release) in the future.

Leave a comment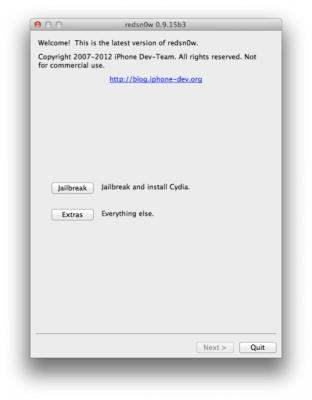 The iPhone Dev-Team has announced an updated version of RedSn0w and an upcoming update to UltraSn0w for iOS 6 compatibility.
Version 0.9.15b3 fixes the redsn0w "error 2601" that Windows users were seeing using the Restore button. It also fixes a related Windows iTunes error 14 for stitched files. Note that if you have a baseband, you should probably avoid stitching and simply use redsn0w's native Restore (not iTunes).

Those lucky recipients of new iPad minis and iPad4s on Friday can use this redsn0w to save your 6.0 blobs off to Cydia. First connect your new device and turn it on, then use redsn0w's Extras->SHSH Blobs->New and point it at the 6.0 IPSW.

Expect an ultrasn0w compatibility update for iOS 6.0 by Friday (mostly useful for 3GS old-bootrom users who are currently enjoying the untethered 6.0 jailbreak!). Same baseband support as with 5.x.

Thanks to @iamgolfy for helping test the 2601 Windows fix!
You can download the latest version of RedSn0w from here.

Leave a comment

Rivio released official Angry Birds Star Wars gameplay trailer. Let's watch:

Leave a comment


SlashGear reports on a publication from Chinese website DoNews, which claims that AU Optronics is working on a Retina-resolution display for the next iPad mini that is said to be released next year.

Leave a comment


Today The Verge reported that Microsoft is planning to launch its 7-inch tablet called "Xbox Surface". Rather than being a smaller variant of its just-released 10-inch Surface, the forthcoming tablet will be focused on gaming and will run a scaled down Windows.

Leave a comment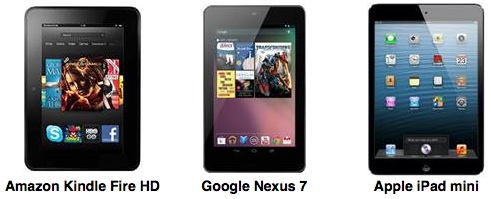 The discussion about the new iPad mini has mainly revolved around its display, which is said to account for 43% of the total cost of manufacturing. The display is reportedly based on a new "GF2" technology which allows for thinner display, but it lacks Retina-level resolution to which users have become accustomed in the new iPad and iPhone.

Leave a comment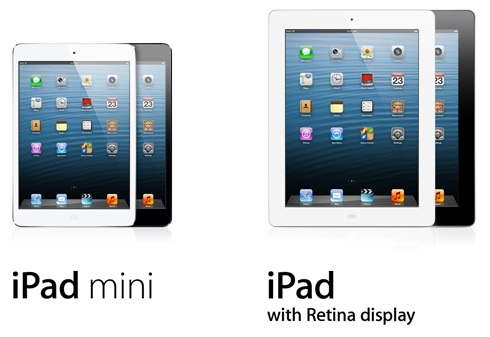 Today Apple reported that it sold 3 million new iPads in the first three days, doubling its last year's record of 1.5 million iPad 3s sold during the first weekend. Of course, these numbers do not include cellular iPad models, but Apple said that those models would ship in a few weeks in many countries later this year. CEO Tim Cook said:

Leave a comment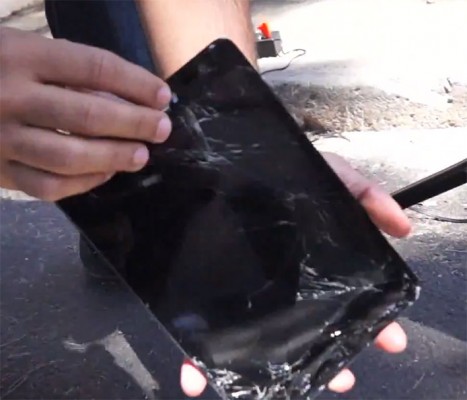 An informal test of strength performed by the third-party warranty firm showed that despite the extremely slim body, the new iPad mini is stronger than the Google Nexus 7 and the third-generation iPad.

Leave a comment, read comments [1]


Since the first shipment of the pre-orders for the iPad mini has already sold, tablets hit records wholesale and retail sales. About 850,000 units will be sold in first week of sales. In a report, obtained by AppleInsider, KGI analyst Ming-Chi Kuo said that in the first week of sales Apple may ship about 850,000 iPad mini, based on a check of the supply chain and logistical considerations, such as transportation.

Leave a comment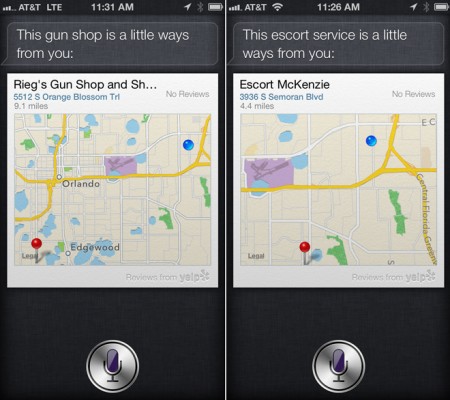 In response to the criticism of China that Siri could find local escort services available in the country, Apple has removed them from the search results.
But on Wednesday the escort services could be still found in the United States through Siri. Nevertheless, this feature seems to have been removed in China, according to the Times of India. In response to the messages from the users, Apple's customer service representative explained that the company had blocked information related to the escort services.

Leave a comment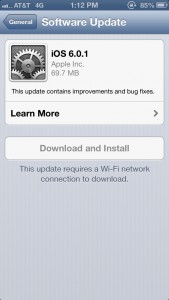 Apple has released iOS 6.0.1 to iPad, iPad Mini, iPhone and iPod touch users. You can download the update by connecting your device to iTunes to download or via OTA update. Apple says that this update includes various improvements and bug fixes.
Fixes a bug that prevents iPhone 5 from installing software updates wirelessly over the air
Fixes a bug where horizontal lines may be displayed across the keyboard
Fixes an issue that could cause camera flash to not go off
Improves reliability of iPhone 5 and iPod touch (5th generation) when connected to encrypted WPA2 Wi-Fi networks
Resolves an issue that prevents iPhone from using the cellular network in some instances
Consolidated the Use Cellular Data switch for iTunes Match
Fixes a Passcode Lock bug which sometimes allowed access to Passbook pass details from lock screen
Fixes a bug affecting Exchange meetings
For information on the security content of this update, please visit this website: http://support.apple.com/kb/HT1222
If you have an iPhone 5, the updater will download an app first that enables OTA updates then it will download 6.0.1.
Direct links to iOS 6.0.1 are available here.

Leave a comment, read comments [2]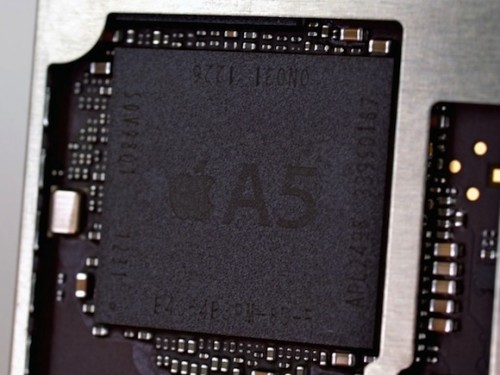 iFixit has already performed a teardown of the new iPad mini, revealing its components for the first time. Among the interesting discoveries is the Samsung display driver chip. However, it does not mean that the display was manufactured by Samsung and the codes on the backside of the display do not offer clear evidence of its manufacturer. The production of iPad mini's display had been reported to be shifted from Samsung to LG and AU Optronics.

Leave a comment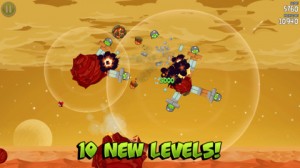 Angry Birds Space updated to version 1.3.1 with ten new Mars levels today for Angry Birds Space and the HD iPad version:
What's New in Version 1.3.1

Check out 10 blazing new Red Planet levels! The Bad Piggies are still hiding out on the fiery planet with the commandeered Mars Curiosity Rover. Can the birds recover their eggs and rescue the rogue rover?

Navigate 10 volcanic new levels, including the Mars Curiosity Rover boss level!

Get three stars on all levels to unlock a new antenna egg level!

Hunt for the hidden rover to unlock a super-secret bonus level!

All new space eagle bonus levels, one per episode! Get 100% on the space eagle destruction meter to unlock 5 new levels!
Let's watch the promo video:

Leave a comment

Check out what the iPad mini looks like when x-rayed.
In the x-ray that follows we see the new Apple device with some of the most coveted smartphone of the moment.

Latter's image, you can see very clearly all that are the components of the device, such as the lithium-ion battery, the A5 processor, a 5 MP camera, the door Lightning, stereo speakers, etc..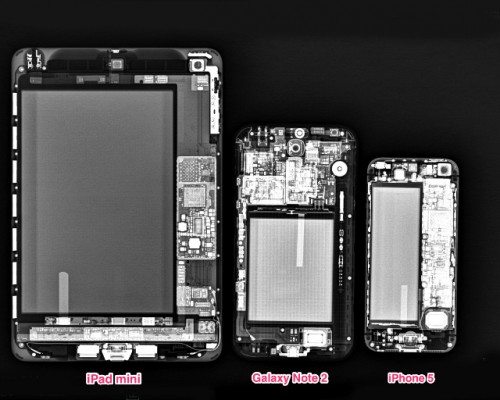 Leave a comment