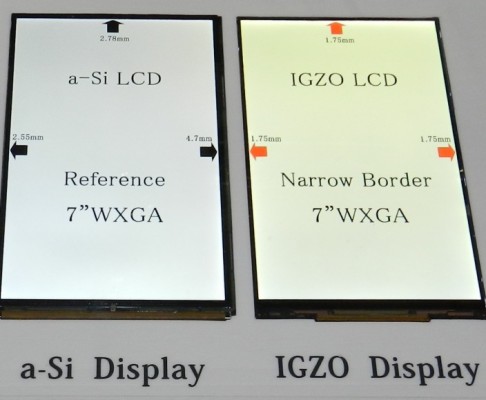 Earlier we heard reports that Apple didn't use Sharp's IGZO display tech in the iPad 3 because Sharp's technology was not ready in time. According to Computerwolrd, today Sharp announced its 7–inch tablet with IGZO display, noting the 1280 x 800 display allows its tablet to work from the 2,040mAh battery 2,5 times as long as similar tablets.

Leave a comment

Blendtec has posted a video demonstrating how the iPhone 5 and Samsung Galaxy S3 holds up to their blender.
It's time for Tom to get a new phone. So which one should he get? The new iPhone 5, or the Samsung Galaxy S3? You know how he will decide. Which blends best.
Take a look:

Leave a comment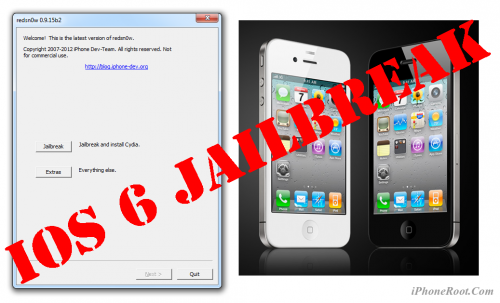 UPDATE: Apple released iOS 6.0.1, so you can NOT restore to earlier firmware (both original and custom), unless you have saved your SHSH keys. If you are on iOS 6.0 right now you can use this tutorial.
This is step-by-step instructions on how to perform tethered jailbreak of your iPhone 4 on iOS 6 firmware using RedSn0w 0.9.15 for Windows.
Tethered jailbreak means that each time you restart your device you will need to connect it to a computer and run redsn0w.

Leave a comment, read comments [62]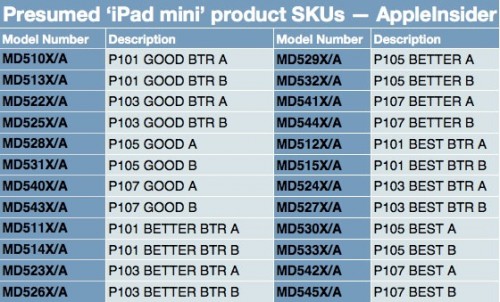 AppleInsider and 9to5Mac independently posted a list of 24 different model numbers said to be for Apple's "iPad mini" scheduled for introduction at a media event next Tuesday.
According to the list, the iPad Mini will be available in four basic device variants P101, P103, P105, and P107
that presumably correspond to different hardware models (Wifi, 3G, LTE, etc). Each of those four variants is available in three different flavors designated "GOOD", "BETTER", and "BEST" - these ones refer to three different capacities (anything between 8 and 64 Gb). The A/B designations would continue to refer to two color options.

Leave a comment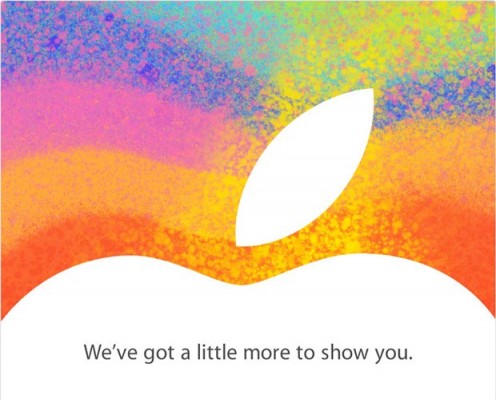 Apple has officially announced a media event for the much rumored iPad mini scheduled for October 23rd. Apple today sent out invitations to the press.
Apple is expected to show the new 7.85-inch iPad Mini, new iMac, new 13-inch Retina MacBook and new Mac Mini. We will certainly do online live blog from this event.

Leave a comment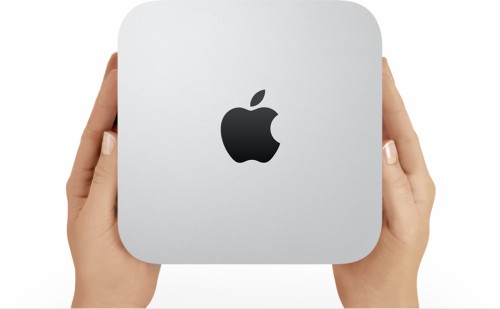 Apple is planning to update the Mac mini at its expected October 23rd event, according to 9to5Mac.
Alongside the smaller iPad, Apple plans to announce a new version of its Mac mini. Sources say that these Mac minis will come in two standard configurations, with different storage and processor options, and a third model that runs OS X Server.

These new Mac minis are said to begin shipping immediately after announcement. Apple last redesigned the Mac mini with a unibody aluminum enclosure in 2010, and last updated the computer with faster processors last summer.

Leave a comment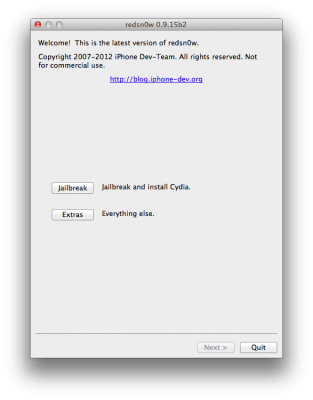 The iPhone Dev-Team has updated RedSn0w 0.9.15 with some bug fixes for iPhone 3GS and iPad owners.

Leave a comment, read comments [6]

Apple and Samsung have for a long time had a strained relationship, with the companies locked in many court trials relating to their competition in the tablet and smartphone markets. As tensions between companies have continued to grow, Apple has been trying to decrease its reliance on Samsung for production of components. Now The Korea Times reports on how the relationship between companies has moved from a "love-hate" to a "hate-hate" relationship.

Leave a comment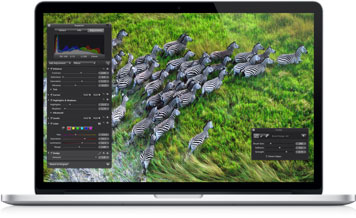 According to a report from 9to5Mac, Apple will debut the rumored 13-inch Retina MacBook Pro along with the iPad Mini in October. The report notes:
"The new 13-inch MacBook Pro will be sold in two configurations, with differing processors and storage, and will be available for purchase soon after introduction. Like with the 15-inch MacBook Pro lines, the 13-inch MacBook Pro with Retina Display will be sold (at a higher price) in addition to the current non-Retina display model".

Leave a comment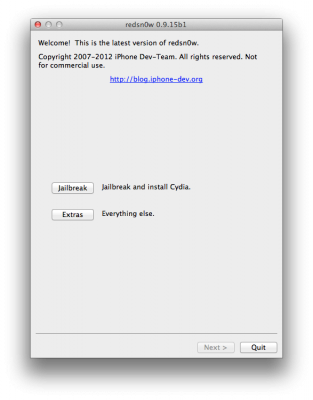 The iPhone Dev-Team has announced RedSn0w 0.9.15b1 which brings numerous new features including iOS 6 jailbreak for old devices, ability to restore to older firmware, manipulating SHSH blobs and etc.

Leave a comment, read comments [34]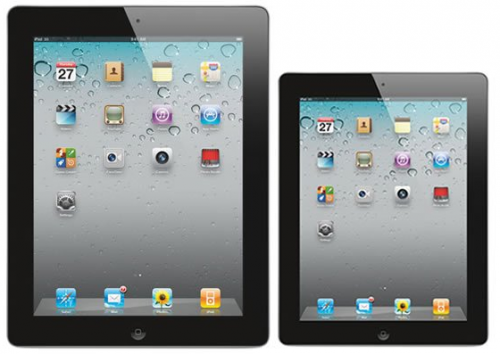 While Apple has not yet officially sent invitations to press, AllThingsD writer John Paczkowski is saying today that the invite-only iPad mini event is still scheduled for this month. According to the report, the event will likely be held in Apple's Town Hall Auditorium on October 23:
Apple will hold a special event this month at which it will showcase a new, smaller iPad. People familiar with Apple's plans tell us that the company will unveil the so-called "iPad mini" on October 23 at an invitation-only event… Sources declined to specify where the event is to be held, and I've not been able to confirm a location.

Leave a comment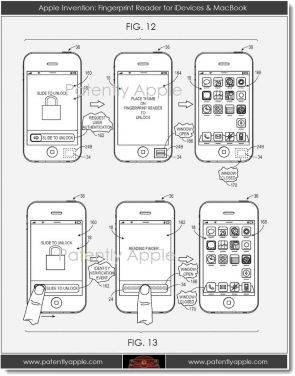 With Apple's purchase of a fingertip sensor firm AuthenTec for $365 million, there has been much speculation on how Apple might utilize the technology in its future devices. Today Patently Apple reported on a new Apple's patent introducing an all-new unlock screen feature based on fingerprint technology.

Leave a comment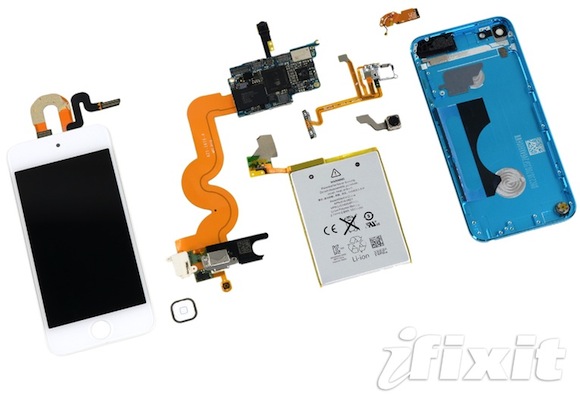 Experts from a teardown firm iFixit examined the internals of the new fifth-generation iPod touch. The teardown offers a look at how Apple has managed to pack all of the details into a body, which has 20 percent less volume than the fifth-generation iPhone. The iPod touch lacks cellular communications technology and carries fewer details, which are consolidated into a handful of parts. The battery and logic board are smaller than in the iPhone 5 and they are arranged in a top-and-bottom layout unlike the side-by-side layout used in the iPhone.

Leave a comment

Apple today posted its iPod ad entitled 'Bounce' on YouTube for the new iPod touch and iPod nano.

Leave a comment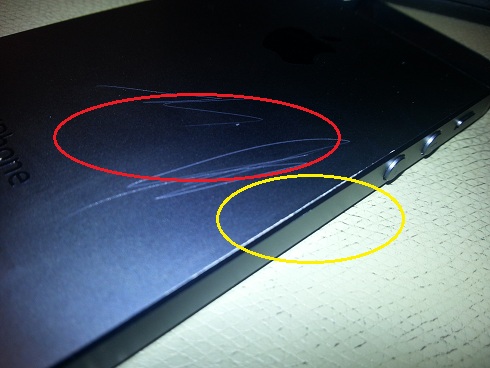 According to Bloomberg's report, Apple has tightened quality control standards for iPhone 5 production, in order to decrease the number of smartphones that are delivered with scratches on its aluminum shell right out of the box. But the initiative seems to have slowed the production of the new Apple's smartphone.
"Stricter benchmarks have hampered production of the iPhone 5's anodized aluminum housings, forcing Foxconn's Hon Hai Precision Industry Co. to idle factories".

Leave a comment