Looks like Apple plans to ditch the headphone jack across all devices its produces. MacBook users have recently begun receiving emails from the company with something like a questionnaire asking about various MacBook Pro features. One particular question of the survey is of the greatest interest for us. Here it is: "Do you ever use the headphone port on your MacBook Pro with Retina display?"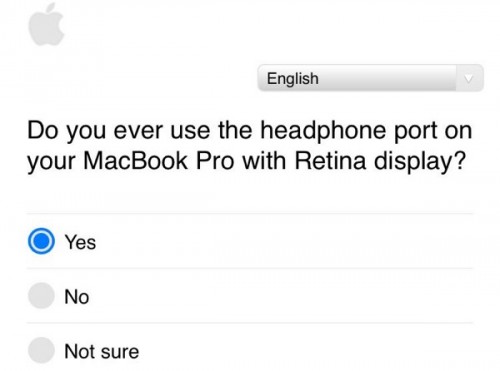 Leave a comment

A well-known hacker Luca Todesco has once again demonstrated iOS 10 jailbreak. This time on his iPad and with working MobileSubstrate. The disclaimer is that the jailbreak called presumably YaluX is compatible only with 64-bit devices. This means that it won't work on the iPhone 5 and older devices. This is not the first video demonstrating the jailbreak of iOS 10, however, this is the first clip showing it on the publicly released version of the operating system.

Leave a comment

Ahead of the official release of the new iPhone 7 and iPhone 7 Plus, Apple has released a new short commercial devoted to both handsets. The video highlights improved cameras, water resistance, better battery life, dual speakers, and glossy black design of new iPhones. The ad is available either below or on Apple's official YouTube channel, so you can watch it right now.
New cameras. Water-resistant. Stereo speakers. Longer battery life. This is 7.
Apple announced new iPhone 7 and 7 Plus last Wednesday. The pre-orders went live on September 9th.
What do you think about the latest iPhone commercial? Let me know in the comments section below this post.

Leave a comment

As promised, Apple on Tuesday released iOS 10 to users worldwide. The latest major update contains a number of noticeable design changes, new features, and security enhancements for compatible iPhones and iPads.
Below you can take a look at the main fields of improvements found in iOS 10.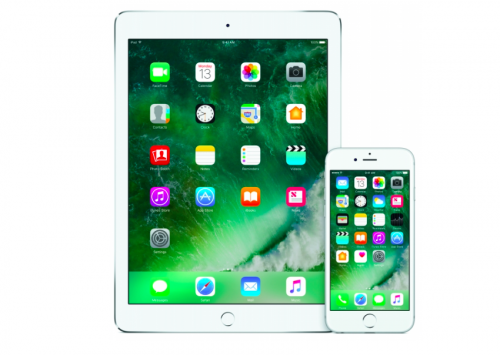 Leave a comment

Several new unboxing photos of the Jet Black iPhone 7 and iPhone 7 Plus have been recently spotted online. Aside from giving us a closer look at the handsets, they reveal that Jet Black devices come in black retail boxes. The photos, which are available below, have been shared by a user nicknamed shuo0521 on Feng and seem to show genuine phones.

Leave a comment

According to the latest report from the New York Times, Apple will add a brand new full-screen face with a virtual Home button to the iPhone lineup in 2017. The rumor comes from two Apple employees aware of product update plans who asked not to be identified. Apple refused to comment on the issue.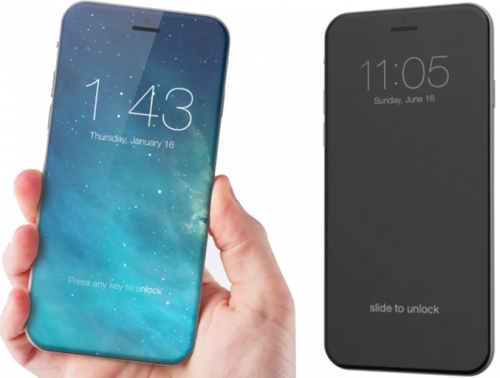 Leave a comment

Several iPhone 7 and iPhone 7 Plus specs have been confirmed earlier today by a Chinese website called TENAA. In particular, now we know the exact amount of RAM, battery capacity, and screen resolutions of both handsets.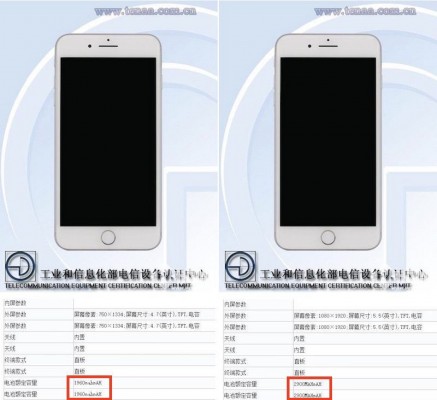 Leave a comment

As you know, both iPhone 7 and iPhone 7 Plus feature improved cameras that should take incredible shots under any conditions. Below you can take a look at several images shot by Sports Illustrated photographer David E. Klutho showing how the larger 5.5-inch iPhone 7 Plus performs in the daylight. The photos were taken last Sunday, several days before the release of the smartphone. They give some highlights from the Titans-Vikings game and point to the quality of new dual sensor included in the device.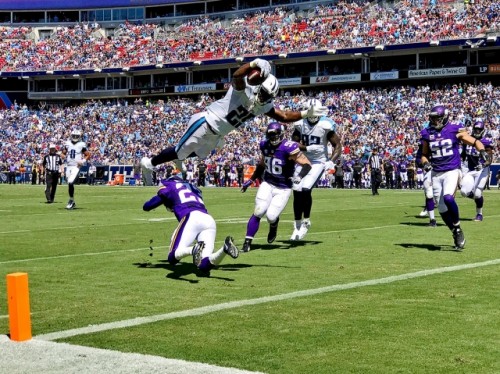 Leave a comment

Microsoft has recently released a new Surface Pro 4 commercial highlighting main features of the device. Along with that, the tech giant has criticised Apple for not adding a touch screen to the MacBook. Below you can a look at the latest ad as well as read the description posted to YouTube by Microsoft.
With a pen that lets you write on the screen, a detachable keyboard, and tunes like this, Surface Pro 4 is the easy choice.
Apple is expected to release an update to its Mac lineup later this year. In particular, the analysts believe that we will see a new MacBook Air, MacBook Pro, Mac mini, and, most importantly, the Mac Pro that did not have any updates since 2013. Stay tuned for more rumors.

Leave a comment

It is Sunday today, which means it's high time I told you about the most popular posts of the last couple of days. As you know, Apple on Wednesday announced the long-awaited iPhone 7 and iPhone 7 Plus, so it's not strange that most articles are connected with the handsets. There're also several posts about the Apple Watch Series 2, its specs and availability. Finally, one can find the information about the upcoming update of the Mac lineup, as well as about new versions of iOS 10, macOS Sierra, watchOS 3, and tvOS 10.

Leave a comment

As you already know, Apple on Wednesday unveiled the 4.7-inch iPhone 7 and 5.5-inch iPhone 7 Plus. Below you can watch a humorous parody of the iPhone 7 introductory video shot by College Humor.

Leave a comment

According to the latest report from the New York Times, Apple has recently laid off dozens of its employees working on the rumored car project. The company has made Bob Mansfield responsible for the development of the self-driving electric vehicle and shut down a part of the project, that is why a number of employees now have to look for a better workplace.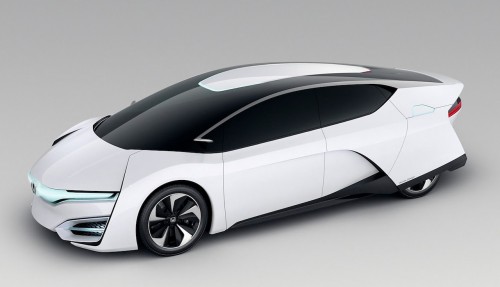 Leave a comment

Apple CEO Tim Cook has recently confirmed that Apple is planning to refresh its Mac product line. As an answer to the email received from one customer, Cook gave all Apple fans and tech reporters a vague confirmation of the upcoming refresh of the MacBook Air, MacBook Pro, Mac mini, and Mac Pro lineups later this year.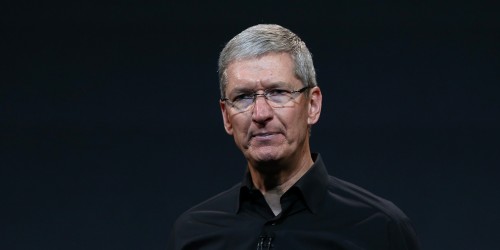 Leave a comment

According to the latest report shared by KGI Securities analyst Ming-Chi Kuo, the dual camera will likely be an exclusive option of the high-end 5.5-inch iPhone next year. The main reason for this is the price of the new sensor. Currently, the dual camera module costs over $30-40 and adding it to the smaller model will mean that Apple either increases the selling price or loses money.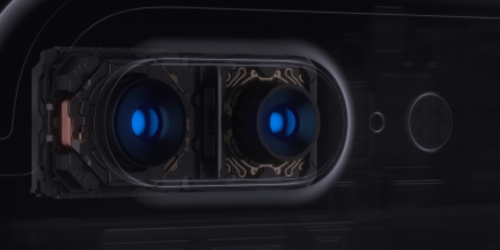 Leave a comment

According to the latest benchmark results, the 5.5-inch iPhone 7 Plus is indeed equipped with 3GB of RAM. Its smaller sibling has reportedly retained 2GB of RAM.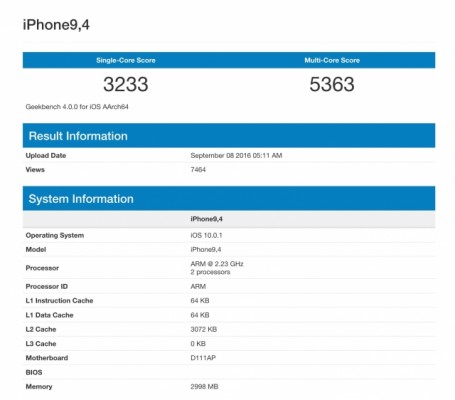 Leave a comment