News tagged 'sed'

Ahead of the upcoming holiday season, shipping times for several iPhone 6 and iPhone 6 Plus models have improved to 3-5 days in the USA. This indicates that Apple suppliers are currently doing their best to assemble enough handsets to meet the demand. And that is good both for the guys from Cupertino and for the customers planning to purchase either 4.7-inch or 5.5-inch smartphone.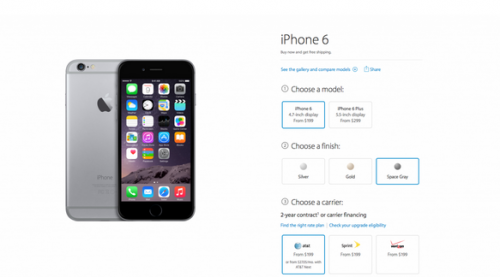 Leave a comment

According to the latest reports from reliable sources, Chinese low-cost smartphone vendor called Digione accused Apple of violating its patent. The Asian manufacturer claims the design of Apple's latest iPhone 6 was copied from firm's 5.5-inch handset with 8-core MediaTek CPU, Android OS on board and a price tag of 799 yuan. The iPhone 6, by the way, has a price tag of 5288 yuan.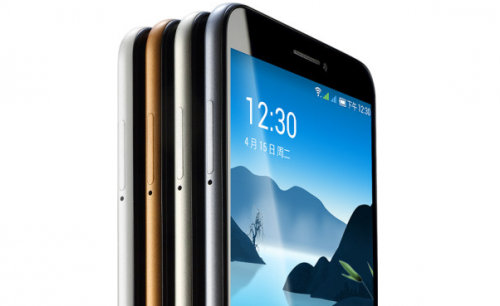 Leave a comment

Apple on Tuesday was granted a patent for an innovative and quite futuristic iPhone fall protection system that can recognize when the handset is dropped and shift its center of gravity to avoid serious damage. The Patent No. 8.903.519 entitled "Protective mechanism for an electronic device" describes how such a system may be created and added to the next-generations of Apple handsets.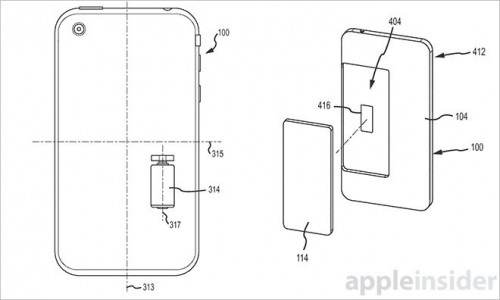 Leave a comment

This is step-by-step instructions on how to perform untethered jailbreak of iOS 8.0 - iOS 8.1.2 firmwares using Taig for Windows.
This tutorial works for:
iPhone 4S, iPhone 5, iPhone 5C, iPhone 5S, iPhone 6, iPhone 6 Plus
iPod Touch 5G
iPad 2, iPad 3, iPad 4, iPad Air, iPad Air 2, iPad Mini, iPad Mini 2, iPad Mini 3
Supported firmwares: iOS 8.0 - iOS 8.1.2.

Leave a comment, read comments [7]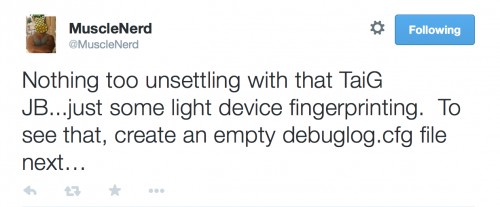 MuscleNerd, a respected hacker in the jailbreak community, has confirmed via twitter that the TaiG iOS 8.1.1 jailbreak is safe.
Nothing too unsettling with that TaiG JB...just some light device fingerprinting. To see that, create an empty debuglog.cfg file next…
to the exe file. From then on, when you run the tool it'll log the urls accessed in a log/.log file.

Leave a comment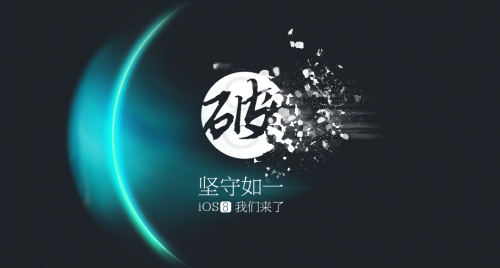 An untethered jailbreak of iOS 8.1.1 and iOS 8.2 beta firmwares has just been released by TaiG. It also works for iOS 8.0 and iOS 8.1.
MuscleNerd confirmed the jailbreak over Twitter; however, he warns that you should probably wait a couple days before attempting.
Looks like TaiG just released a jailbreak for 8.1.1 (and 8.0,8.1,8.2beta). Best to wait a few days just in case
TaiG was part of the controversial iOS 7 jailbreak from the Evad3rs. The jaibreak included the TaiG 'app store' for cracked apps by default in China. Following an outcry from the community the evad3rs responded by updating their jailbreak tool to remove TaiG.

Leave a comment

Apple has recently updated its Apple Watch marketing page with three new menus, animations and product images. The site now gives users more information about the wearable device, its components and design.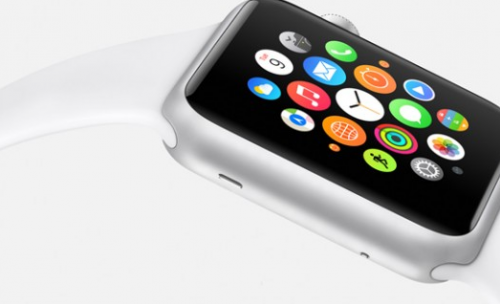 Leave a comment

About a week after the release of Microsoft's ad mocking Siri and a couple of days after the release of two iPhone 6 and iPhone 6 Plus ads voiced by Jimmy Fallon and Justin Timberlake, the guys from Cupertino have decided to make another commercial available for public. The short video, which can be found below, tells us about one of new iMessage features introduced in iOS 8 and is called "Voice Text". I bet you've already guessed what particular feature the ad highlights.

Leave a comment

According to the latest report from China Economic Weekly, Foxconn, one of Apple's largest suppliers, is currently gearing up to start the production of sapphire for next generations of company's mobile devices. Asian tech giant has reportedly got the final approval for building a large sapphire display manufacturing facility in Zhengzhou, China. The plant will be situated close to the facility, where the iPhone 6 units are currently assembled.

Leave a comment