News tagged 'hack'

If you use a jailbroken iPhone 5, then this article will be interesting for you. Yesterday, a hacker with a nickname winocm announced that he had successfully jailbroken iOS 6.1.4 on his iPhone 5. And this is crucial since this is the first time this firmware version was hacked.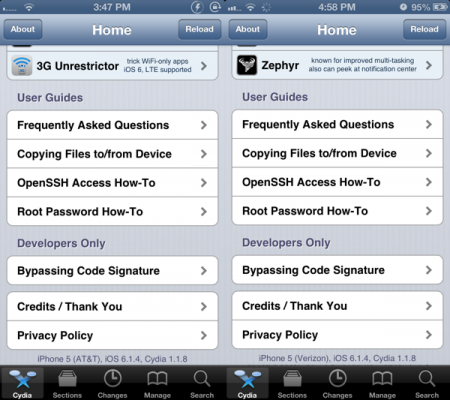 Leave a comment

A hacker named winocm claims he has a binary that can perform an untethered jailbreak of the iOS 6.1.3. This announcement has been spotted on Twitter today.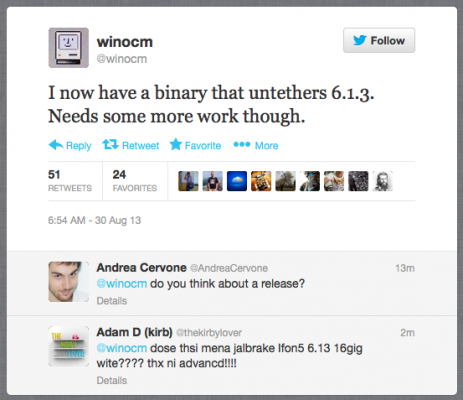 Leave a comment

Apple's developer center is finally fully functional after being down for about three weeks. According to the latest announcement, all the services are back online, so the users can start working this very moment.


Leave a comment

Earlier this year - in June - a new iOS flaw was discovered that theoretically made it possible to hack your device with the help of a malicious USB charger. A group of developers, who were the first to find this breach, has successfully installed malware on a non-jailbroken iPad and iPhone to prove their theory.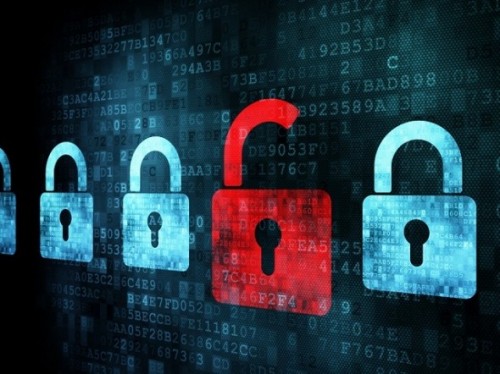 Leave a comment

Apple iOS 7 Beta 4 is finally released and available for developers. It's been three weeks since the company from Cupertino unveiled the previous - third - version of its new mobile operating system. Such a long delay is caused by the recent hacker attack on Developer Center.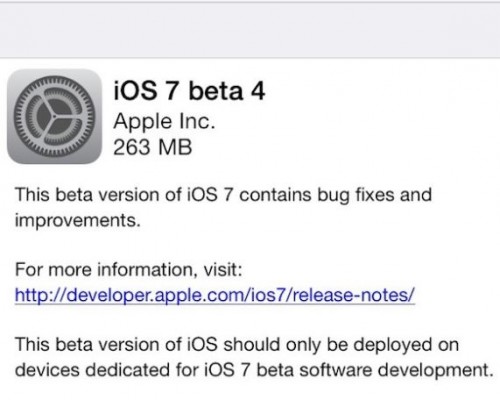 Leave a comment

The AppStore description for Viber app has been changed by hackers. It is not the first time the App's support page is attacked.  The Syrian Electronic Army took whole responsibility for this latest attack as well as for the previous ones. Now the description of the app  says "We created this app to spy on you, please download it!"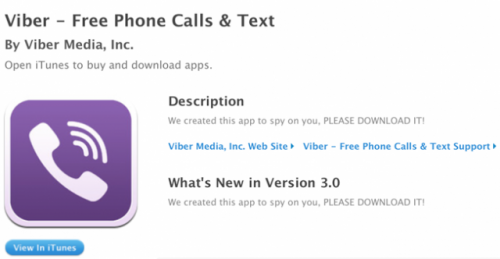 That is what Viber posted concerning the matter:
Read the rest of this entry »

Leave a comment

Karsten Nohl claims that some SIM cards feature a flaw in the encryption technology, so that telephones with the cards can be spied on.
This flaw enables the hackers to send a spoof text message to the device. The latter will answer by revealing the 56-bit data encryption standard key (DES). Using the key, the attacker gains possibility to install dangerous software on the device and even listen in on your phone calls, access/send text messages and much more.

Leave a comment

Apple's developer website was hacked. This is the official statement made by Apple today. As you probably know, the dev webpage has been down for more than 4 days now due to the work on restoring the database system, updating the server software and troubleshooting. Well, at least this is what we're told.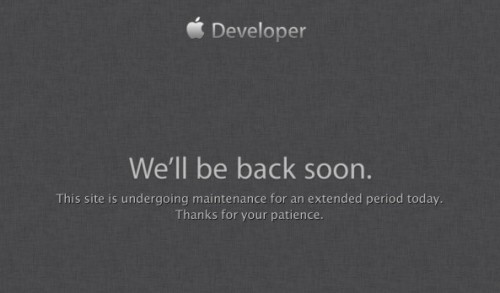 Leave a comment

According to the latest New York Times report, an unknown zero-day iOS exploit was recently sold for $500.000. Well, we all knew that big companies like Apple pay hackers good money when they discover vulnerabilities in the operating system. But half a million... I think that's too much.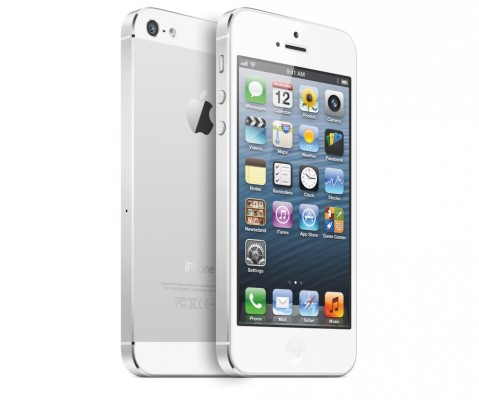 Leave a comment

Apple CEO Tim Cook is reported to have held a three-hour meeting on new sales strategy for company's employees and shareholders. According to 9to5Mac, he was talking on possible ways to increase the number of iPhones sold through the Apple Store. So far, the percentage of phones bought on the Internet or from other retailers like Walmart and Best Buy is close to 80. Quite obvious, that the result of only 20 percent is not enough good as for the company's main retail store.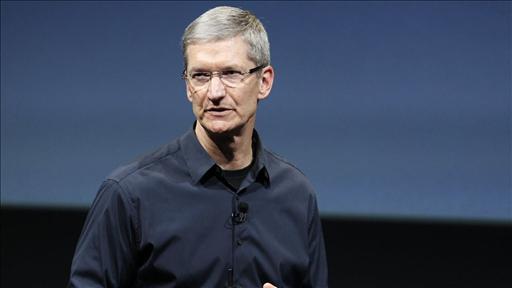 Leave a comment