News tagged 'SD'

New Retina MacBook Pro seems to be quite a faulty device. Although it is equipped with Intel's latest Haswell processor, Iris graphics and fast SSD, numerous users report about issues connected with laptop's keyboard and trackpad, caused probably because of a conflict between OS X Mavericks and the hardware.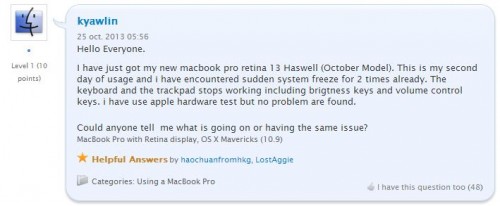 Leave a comment

Announced on Tuesday, a non-Retina Space Gray iPad mini starts hitting Apple Retail Stores. 9to5mac reports that the updated tablet is now available in several stores across the U.S.A.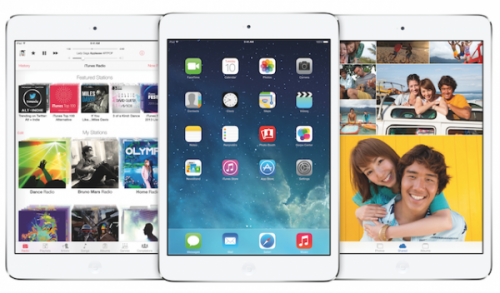 Leave a comment

Apple filed another patent. This time it's a system that allows to control access to content using a person's physical features. The patent application entitled "Systems and methods for controlling output of content based on human recognition data detection" was published on the U.S. Patent and Trademark Office's website on Thursday.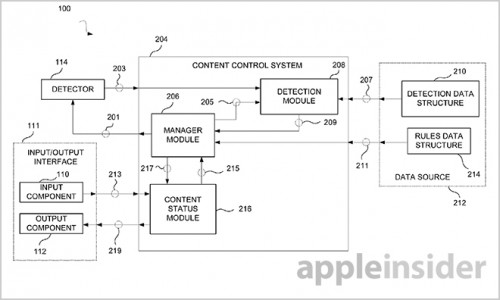 Leave a comment

Announced yesterday, Apple's new cylindrical Mac Pro will hit store shelves no sooner than in December. As to the price, it is said to start at $2,999. Pretty expensive, I agree, but believe me, the new desktop is worth its money.
As to the tech specs, the revamped Mac Pro (base model) features a 3.7GHz Intel Xeon E5 processor, 12GB of RAM, dual FirePro D300 GPUs with 2GB of video RAM each and 256GB of SSD. Moreover, the new Mac Pro now can support up to three 4K displays at once.
As you see, the new device is incredibly fast. That is why it would be a perfect choice for all those who have to work with graphics, music or video.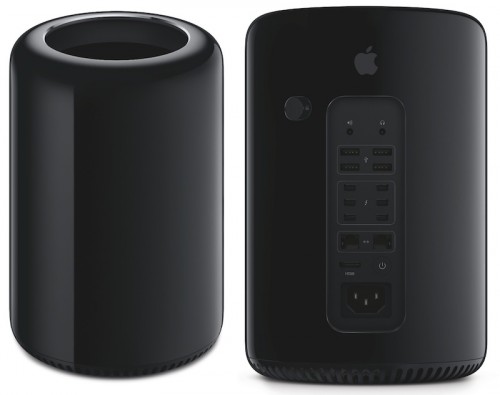 Leave a comment

Apple released OS X 10.9 Mavericks on Tuesday and made the new operating system free for all Mac users worldwide. If you still haven't downloaded it, visit the Mac App Store and take advantage of the new software.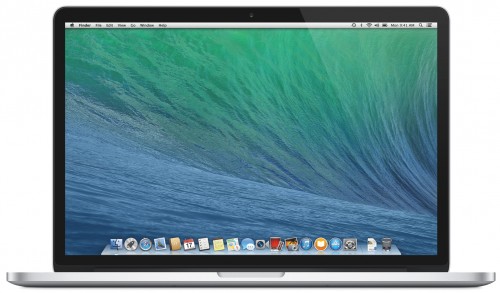 Leave a comment

Apple has officially released new 13-inch and 15-inch MacBook Pros.
Let's take a look at the new laptops' specs. Both MacBooks got the 4th-generation Haswell processors with Iris integrated graphics. It may sound incredible, but Apple claims that new devices have become 90% faster in comparison with the previous generations of MacBook Pros.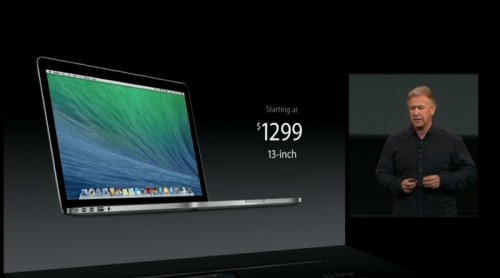 Leave a comment

That's all.
"These amazing products are great examples of the type of innovation that only Apple can deliver."

Leave a comment, read comments [2]

Apple is expected to officially release OS X Mavericks this evening. Ahead of the launch, several sites have successfully activated push notifications for Safari - a feature that allows any web page to send OS X 10.9 users various updates.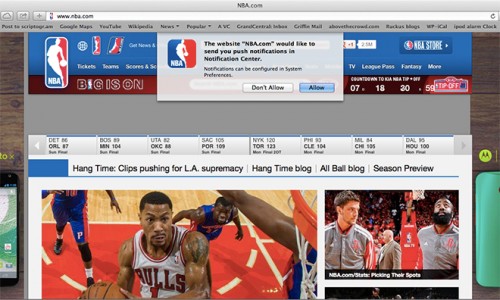 Leave a comment

According to the latest Localytics report, Apple's iPhone 5c is slowly, but steadily gaining popularity. One week after the iPhone 5s and 5c release, however, the new flagship has been far ahead of its plastic counterpart.
Now some figures - 7 days after the initial launch, there has been 3.3 active iPhone 5s' for each iPhone 5c in the world. Things have changed since that time and what we have today is 2.3 iPhone 5s units for each 5c sold. Looks like people have finally understood that the plastic iPhone is a pretty functional device for its price.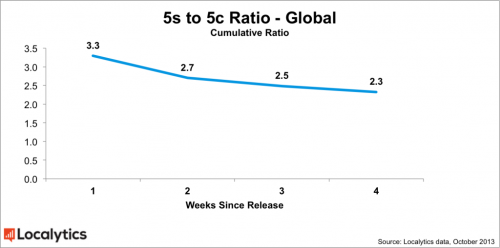 Leave a comment

Jamie Ryan, Apple's former employee, says there's a Surface-style keyboard cover in the works. Ryan has reportedly been speaking to some people at the company, who shared with him the information about prototypes.
It's not clear whether the process is far enough along to make this Tuesdays event but they did say a few different styles had been in testing for a while. This would certainly allow Apple to differentiate the larger iPad from its little brother and market it as the more 'pro' of the 2. Apple already sells a Bluetooth keyboard that functions perfectly with the iPad but it's not quite as integrated as Microsofts offering, requiring a lot more bag space.
It is interesting whether Apple will show us the new iPad case on Tuesday or not.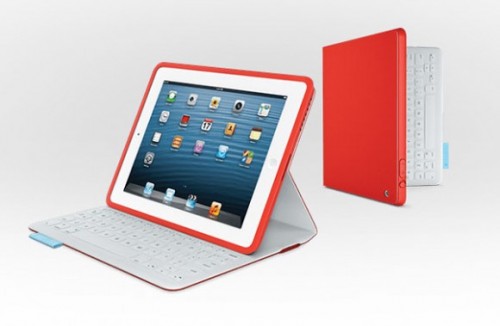 Leave a comment