News tagged 'смартфон'

As you probably know, after the release of iOS 8 back in September, many iPhone 4S users began reporting various performance issues. On Monday, Apple released iOS 8.1.1, which, according to the release notes, was expected to improve performance on older devices, namely, the iPhone 4S and the iPad 2. As noted by the researchers from Ars Technica, the latest version of Apple's mobile operating system does improve the stability and performance of the older handsets and tablets, however, only slightly. Moreover, average users are very unlikely to notice these improvements as nearly all the build-in apps still work slower than that of iOS 7.


Leave a comment, read comments [1]

According to what Daring Fireball's analyst John Gruber told in his recent podcast called The Talk Show, next year Apple may demonstrate the "biggest camera jump ever" in the history of the company and its iPhone lineup. Citing sources familiar with the matter, he says that the guys from Cupertino are currently working on major improvements for the photo-sensor of the next-generation flagship device.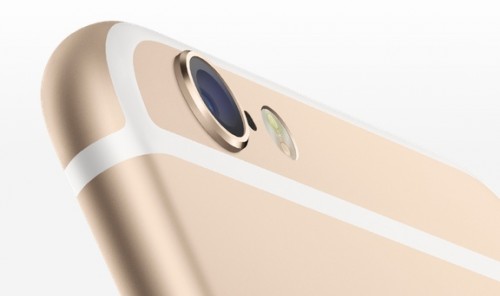 Leave a comment

According to the latest reports from U.S. retailers, the customers show strong interest in the recently-launched payments service created by the guys from Cupertino. This doesn't mean that the number of users of the new system is currently immense; still, it is noticeably larger than the amount of people who adopted similar services from Google or other companies in the first weeks after their launch.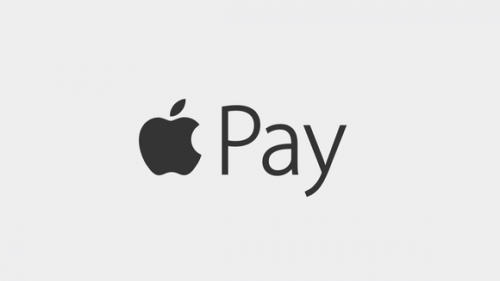 Leave a comment

A well-known designer named Martin Hajek has recently created two new iPhone concepts. What is interesting about these concepts is that they feature immensely large top-to-bottom displays. Well, frankly speaking, because of such display, each handset looks a bit awkward, nevertheless, I believe you should take a look. The photos and the author's description of the new iPhone concepts are available below.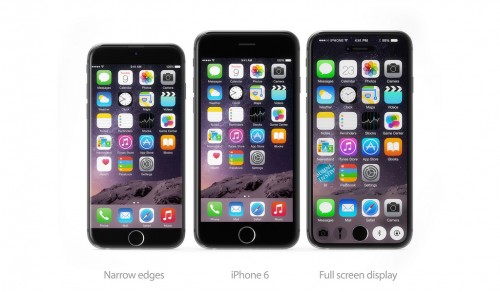 Leave a comment

At the annual two-day Mobile Pwn2Own conference held earlier this week by HP, several groups of developers managed to find a number of bugs in iOS, Android and Windows Phone platforms and successfully hacked Apple's iPhone 5s, Samsung's Galaxy S5, Google's Nexus 5, Microsoft's Nokia Lumia 1520 and Amazon's Fire Phone. What I find interesting is that the hackers were able to get full control over all of the handsets except for one. You will never guess, which device turned out to be the most reliable.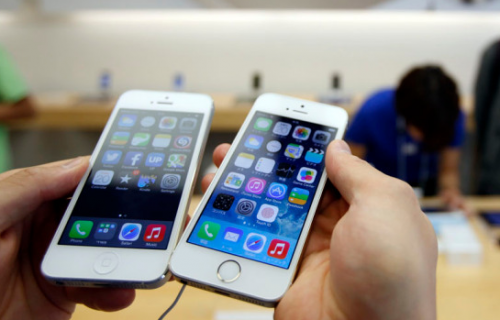 Leave a comment

According to what usually-reliable KGI Securities analyst Ming-Chi Kuo writes, Apple's long-anticipated 12.9-inch or 12.2-inch iPad Pro won't enter mass production until the second quarter of the next year. Kuo believes that the thing that will push the production of the large tablet back is a brand new display, which is currently at the development stage.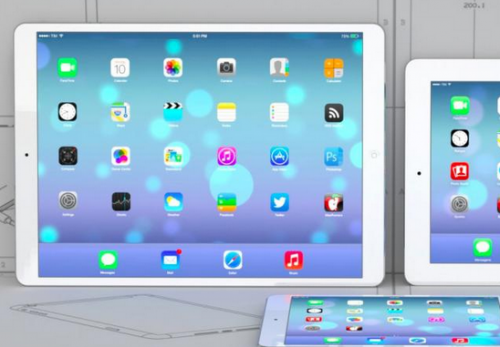 Leave a comment

According to the latest survey results published by a research firm Consumer Intelligence Research Partners (CIRP), both iPhone 6 and iPhone 6 Plus are not as popular among Android switchers as they were expected to be. In fact, the amount of former Android users who decided to purchase Apple's handset this year is nearly two times smaller if to compare with 2013. Just look: 12% and 23%. I must admit, the difference is immense. What is even more interesting is that the number of Windows Phone or Blackberry switchers turned out to be smaller in 2014 as well; more people decided to upgrade to the iPhone 5s last year and not to the iPhone 6 or 6 Plus this year. This means that about 80% of the new iPhone buyers are former iPhone owners.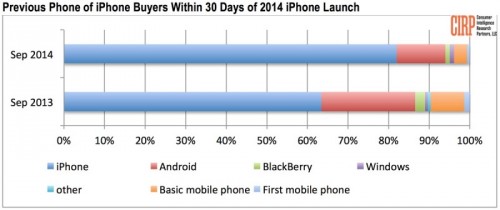 Leave a comment

According the the latest report from Nikkei, Apple's supplier Pegatron is currently working hard to boost its production capacity. Such a step is caused by strong demand for the recently-released iPhone 6. Apart from manufacturing the 4.7-inch handset, this factory may also get orders for the production of the larger 5.5-inch model as Foxconn can't cope with such a massive load.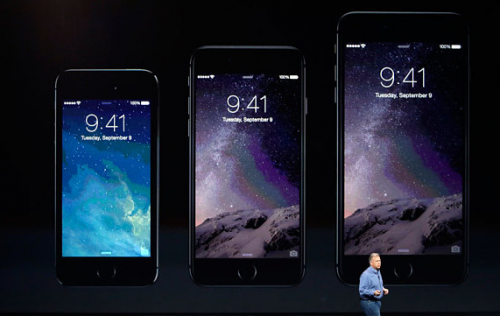 Leave a comment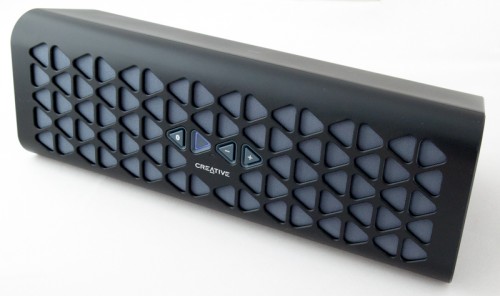 With growing popularity of smart devices, like smartphones and tablets, most users demand wireless and mobile features from audio systems. That is why most modern speakers support bluetooth connectivity. Bluetooth helped us to get rid of audio cables. But what about power cords? Today we will take a look at Creative MUVO 20 - portable mobile wireless speaker with internal battery.

Leave a comment